A CRM, or customer relationship management, is a software application that helps businesses manage their customer data and interactions. A CRM system can help businesses track customer interactions across different channels, such as phone, email, and social media. Additionally, CRM systems can help businesses automate marketing and sales tasks, such as lead tracking and contact.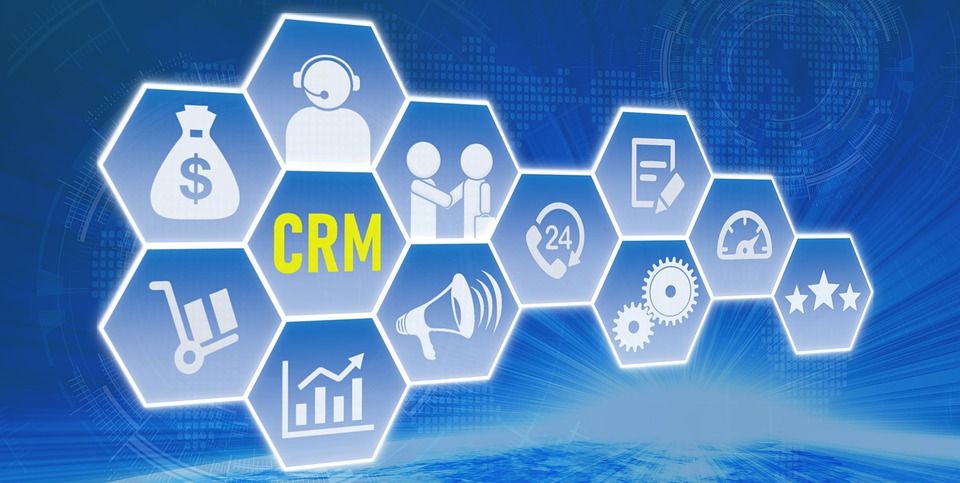 If you're looking to create a CRM website, you've come to the right place. In this blog post, we'll curate a list of the best resources to help you get started. We'll also highlight some essential elements to get started.
Essential Elements of a CRM Website
There are several essential elements that you'll need to consider when creating a CRM website. These include:
Contact management system
A contact management system is the core of any CRM system, and it helps you store and manage customer data. This system includes a contact database that stores information about your customers, as well as a set of tools that help you manage and organize this data.
The most common use for a contact management system is to create and maintain a customer database. This database can include basic information about your customers, such as name, contact information, and purchase history. In addition, the database can also include more detailed information, such as customer preferences and demographics.
The set of tools that come with the contact management system helps you to manage and organize this data. For example, you can use these tools to create customer profiles, segment your customers into groups, and track customer interactions. These tools can also be used to generate reports that provide insights into your customer base.
Lead management system
A lead management system allows businesses to track and follow up on potential customers. By keeping track of leads, businesses can prioritize follow-ups and make the most of their resources. In addition, a lead management system can help businesses to identify trends and opportunities for improvement.
For example, if a large number of leads are being generated from a particular source, this may indicate that there is potential for further marketing campaigns targeted at that source. By tracking and managing leads, businesses can ensure that they are making the most of their sales opportunities.
Automated marketing system
A well-run marketing campaign can be the difference between a successful product launch and a flop. But with so many moving parts, it's easy for things to fall through the cracks. That's where an automated marketing system comes in.
By automating key marketing tasks, such as email marketing and social media campaigns, you can free up your team to focus on other areas of the business.
And because automated systems are designed to work around the clock, you can rest assured that your marketing efforts will always be on point. So if you're looking to take your marketing to the next level, an automated system is worth considering.
Sales management
While many people think of sales management solely in terms of tracking leads and managing contacts, there is much more to it than that. In fact, effective sales management can help you streamline your entire sales process, from generating leads to closing deals.
By taking a systematic approach to sales management, you can improve your team's productivity and boost your bottom line. Perhaps most importantly, Sales management can help you identify and fix problems in your sales process before they cause serious damage.
In today's competitive business environment, effective sales management is essential for any company that wants to stay ahead of the competition.
Reports
CRM systems are designed to give you a better understanding of your customer base. They can do this in a number of ways, but one of the most useful is through the generation of reports. Reports can provide insights into who your customers are, what they like and don't like, and where they come from.
They can also help you to identify trends and patterns in customer behavior. This information can be invaluable in shaping your marketing strategy and ensuring that you are providing the best possible experience for your customers.
Ease of use
A CRM system is only as good as its users. If a CRM system is difficult to use, then its potential will be limited. A good CRM system should therefore be easy to use so that you can maximize its potential. Ease of use can be achieved in several ways.
The user interface should be intuitive and easy to navigate.
The system should be designed with the user's workflow in mind.
It should be easy to customize the system to meet the unique needs of the user.
When all of these factors are taken into consideration, a CRM system can become an invaluable tool for any business.
Laravel
Packages
If you're a Laravel developer looking for a CRM (customer relationship management) package, then you're in luck! There are several great packages to choose from. In this blog post, we'll take a look at three of the best Laravel CRM packages currently available. We'll discuss the features of each package and help you decide which one is best for your needs.
WordPress
Plugins
Are you looking for a CRM plugin for your WordPress site? There are a number of great CRM plugins available, and in this post, we'll take a look at the top 5. These plugins will help you manage your customer relationships more effectively and improve your business's bottom line.
Zoho CRM
Zoho CRM is software that helps businesses in customer relationship management. Zoho CRM is part of Zoho Corporation, a global company with headquarters in Pleasanton, California.
Zoho CRM is the gold standard in customer relationship management software. It enables businesses to convert more leads, engage with customers, and grow their revenue. The software provides a global network of over 250,000 businesses in 180 countries with the tools they need to succeed.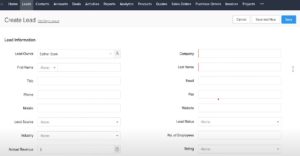 Zoho CRM is designed to help businesses streamline their sales, marketing, and customer support processes. The software includes features such as contact management, lead management, opportunity management, deal management, and task management. It also includes a range of tools for managing customer relationships, such as a customer portal, a knowledge base, and a live chat system.
Zoho CRM is available in both cloud-based and on-premises versions. The cloud-based version is subscription-based, while the on-premises version is licensed.
Benefits of using Zoho CRM
Zoho CRM is highly customizable, meaning that it can be adapted to meet the specific needs of any business. Whether you're a start-up looking to increase your sales pipeline or a large enterprise trying to improve your customer service levels, Zoho CRM can help you achieve your goals. In addition, the software is suitable for use in a wide range of industries, including real estate, healthcare, insurance, law, media, restaurants, travel, banking, and tax.
Some benefits of using Zoho CRM include:
The software is designed to help businesses streamline their sales, marketing, and customer support processes.
It includes a range of features for managing customer relationships, such as a customer portal, a knowledge base, and a live chat system.
It is available in both cloud-based and on-premises versions.
The cloud-based version is subscription-based, while the on-premises version is licensed.
Whether you're a freelancer or a non-profit organization, Zoho CRM can help you take your business to the next level.
Salesforce Sales Cloud
Salesforce Sales Cloud is a cloud-based CRM system that enables sales reps to be more efficient and close more deals. The system provides intelligent sales automation and integrated tools that help sales reps streamline their workflows and increase their productivity. Sales Cloud also helps companies collect cash faster and boost their growth and profitability. As the world's leading CRM platform, Salesforce Sales Cloud is trusted by millions of businesses of all sizes around the world.
It includes features for contact management, opportunity management, sales forecasting, and process automation. With Salesforce Sales Cloud, businesses can deliver tailored sales experiences, track sales opportunities, and forecast revenue growth. The platform also makes it easy to automate daily sales tasks such as activity tracking, email alerts, and workflows. As a result, Salesforce Sales Cloud can help businesses improve their efficiency and effectiveness in the sales process.