Creating video games is a labor of love. It's also a lot of hard work. But it's worth it, because when you see your game on the screen, running and playable for the first time, that's an amazing feeling.
Unless you have the resources to create all the assets yourself, you're going to need some help along the way. That's where free game assets come in. There are tons of websites out there that offer royalty-free graphics, audio files, and more for your next project.
What is a Game Asset?
If you've been looking to get into game development, then you've probably wondered what tools and software you need to learn. It's not the easiest thing in the world, since there are so many different genres of games and tools required to make them.
To get started with coding your own games, it's enough having a computer, an editor, and your game engine. But when it comes to creating art for games you might need to familiarize yourself with multiple software packages, depending on the type of game you want to make.
A game asset is basically any media (graphics, audio, or otherwise) used in a game. From your typical sprites and backgrounds to sound effects and music.
Our Free Graphics
You can read about these assets' license on About page.
2D Items – Do you often find yourself spending too much on graphics and design items? There are tons of great resources available online for free, and in this post, we'll share some of our favorites with you. From potions to treasure chests, these assets will help you spruce up your projects without breaking the bank.
2D Weapon Graphics – In this post, we'll share our collection of high-quality free 2D weapon graphics that you can download and use right away. So whether you're working on a medieval-themed game or just need a few new weapons for your inventory, these graphics will come in handy.
Top Sites To Download Free Game Art, Sprites & Assets
As a game developer, you know that having quality art and graphics is essential to the success of your project. However, creating all of that artwork can be expensive and time-consuming. That's why it's helpful to have a collection of resources at your disposal where you can find high-quality game art, sprites, and other assets for free. Here are some of our favorite sites for finding free game art and graphics.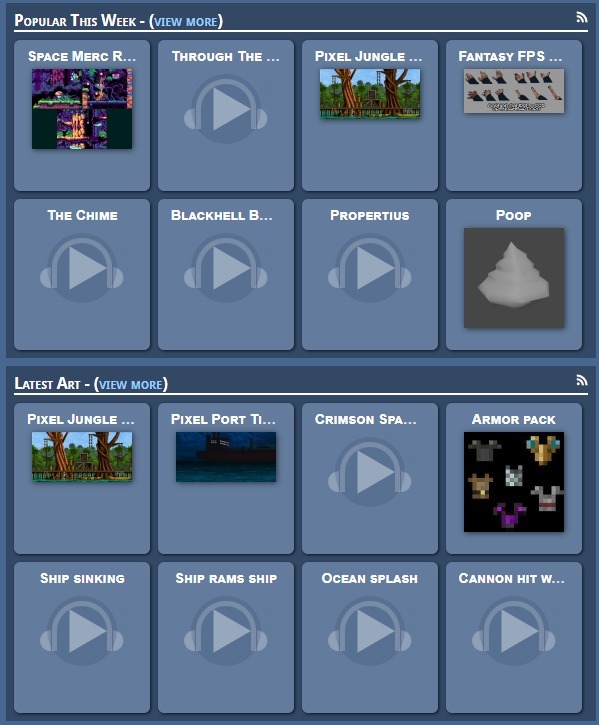 OpenGameArt is a marketplace for game designers where they can find and download free, quality video game assets to use in their games. There are many public domain art assets that you can use with your personal or commercial projects without needing to provide attribution.
This is the perfect place for all your 2D and 3D art needs. You can find anything from landscapes to character portraits, along with tons of smaller categories that will help you create some awesome sounds or background music!
Keep browsing to see if you find what you need!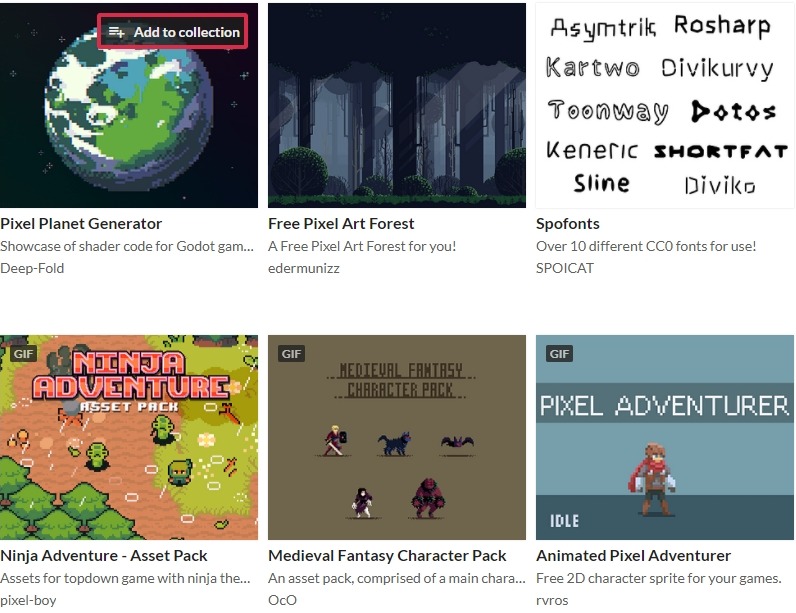 Itch.io is the best place to find free and premium game art, game assets, and completed games! When you search in Itch.io be sure to filter by the type of asset that you want. Assets range from 8-bit to 3D renders and span a variety of prices too.
The Itch community is a place where people can come to share their own creations and play through other works created by others. If you're looking for some inspiration or even want to play around with other creators' work then it's totally free for all!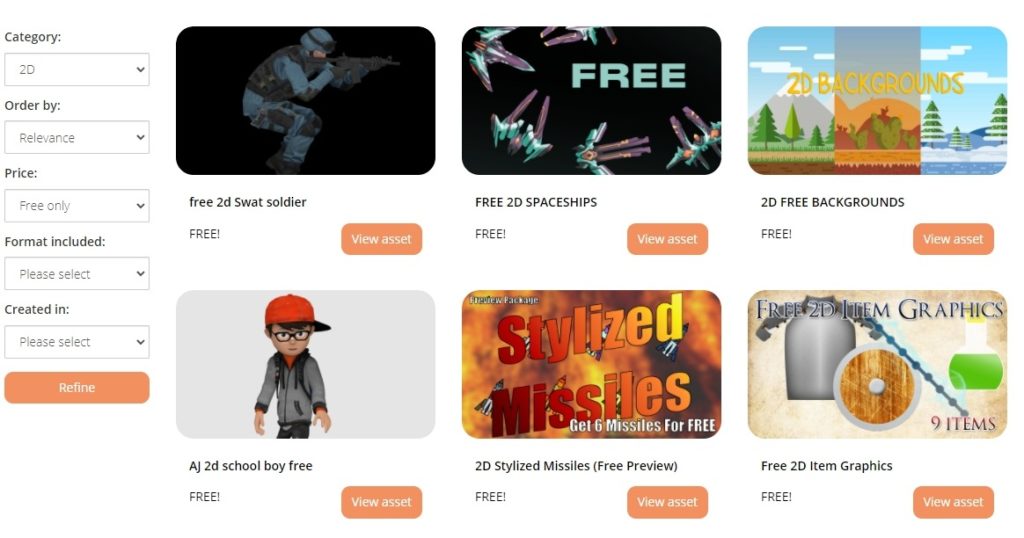 GameDev Market is a fantastic site for indie gamers and indie concept artists too. This online community lets artists sell their game artwork online for a fixed fee, but many artists release their stuff totally free just to hook in potential customers.
There's a lot of useful information in the asset pages, including what's inside the zip file and the software/editor used to generate everything. So whether you're an indie gamer looking for some amazing new art assets or an indie concept artist in need of a marketplace, GameDev Market is definitely worth checking out!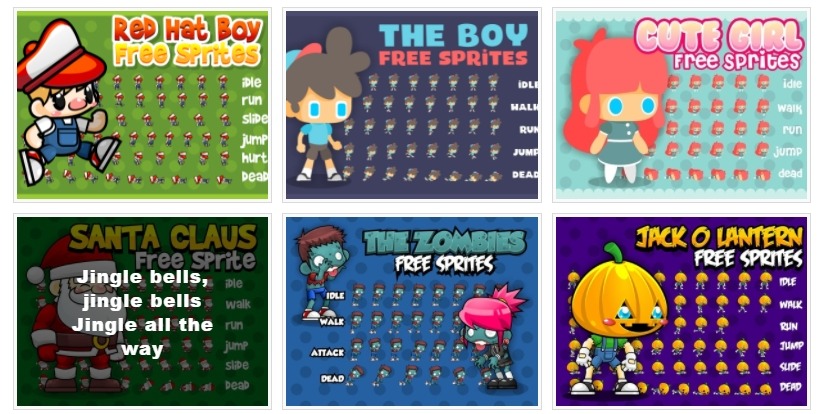 Finding high-quality game art can be tough, but not on Game Art 2D. This website is home to a huge gallery of royalty-free assets that include sprites, tilesets, and even some basic concept art. You'll find something to fit your style and most of the assets come with a price tag, but the website also has a freebies category.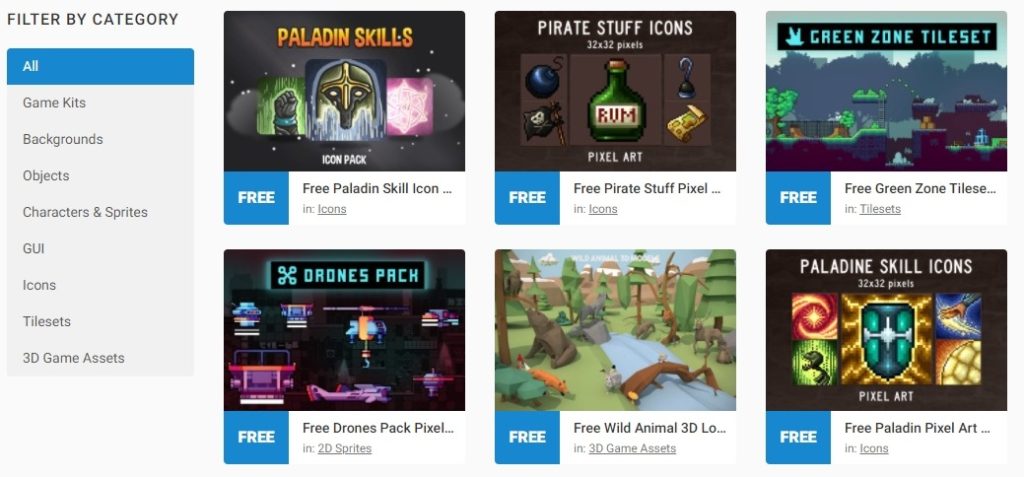 CraftPix is a website where you can find high-quality game art, sprites, and assets for free. The majority of the content is premium but you can find plenty of free assets as well. This is a great resource for developers who are looking to save time and money on their projects.