3 Best Laravel CRM Packages in 2023
Laravel is a free, open-source PHP web application framework with expressive, elegant syntax. Laravel is one of the most popular frameworks for building modern web applications that are supported by an active community of developers who provide useful packages for various needs like CRM (customer relationship management). In this post, we'll be looking at the three best Laravel CRM packages.
Factors to Consider When Choosing Laravel CRM Packages
When looking for a CRM package for your Laravel application, there are a few factors you should consider:
Ease of use – The package should be easy to install and use. It should also be user-friendly, with a simple interface that is easy to navigate.
Features – The package should include a range of features that meet your needs, such as contact management, lead tracking, and sales pipeline management.
Cost – The package should be affordable and have a low cost of ownership.
3 Best Laravel CRM Packages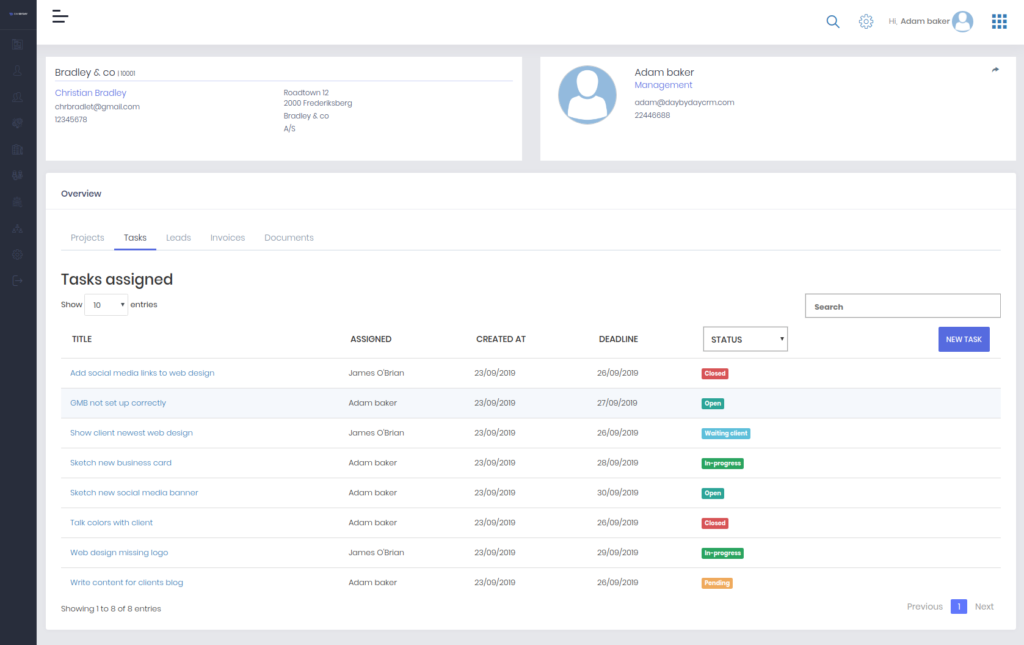 The Daybyday CRM is an open-source, self-hosted platform and a hosted CRM system on daybydaycrm.com that helps businesses track customer data in order to optimize their marketing and sales strategies.
This is also offered are features like client management, task management, invoicing features for employees, and more which makes it easier for users to manage the household business with minimal fuss.
With the role and permission management system, you can control which employees have access to what data and manage your customer relationships with ease.

Krayin CRM is a powerful tool that helps businesses connect all their contact and sales data in one place. It offers features like lead management, activity management, ACL system, and contact management. This allows business owners to quickly determine which marketing and sales strategies are bringing in the most ROI.
Additionally, Krayin CRM gives you the ability to create leads through various sources, build an actionable roadmap for customer experience, and perform actions that will bring your processes into motion.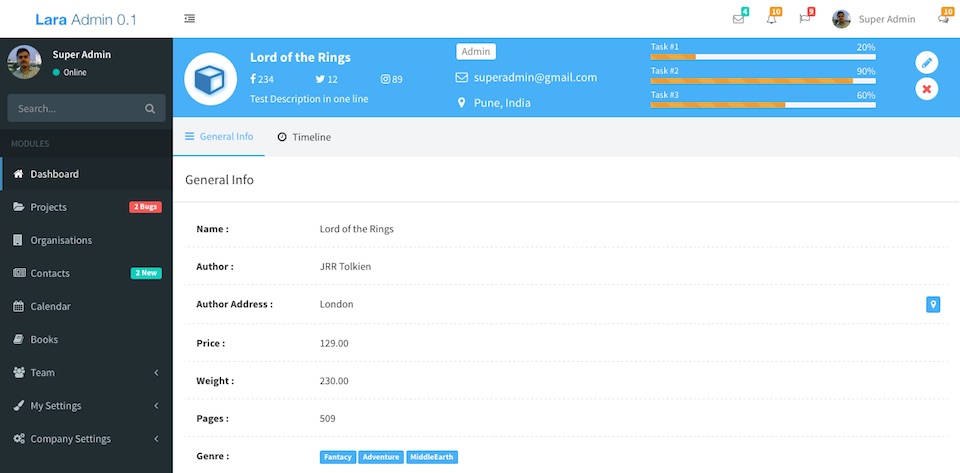 LaraAdmin is a very powerful CRM admin panel that you can use for controlling any part of your business operations with no coding necessary. With modules and data fields, LaraAdmin has all the tools you need to easily monitor your company.
Moreover, "admin" panels are notoriously hard to set up given their number of large code components scattered throughout the web app. But not so with this package! Once installed LaraAdmin handles everything from models and permissions to "admin" panels and user management automatically – saving countless hours on development time.