A learning management system (LMS) is a software application that enables educators to create, deliver, and track online learning courses. An LMS can be used for a variety of purposes, such as training employees, teaching students, and onboarding new hires. They typically include features such as course creation tools, learner management capabilities, assessment tools, and reporting features.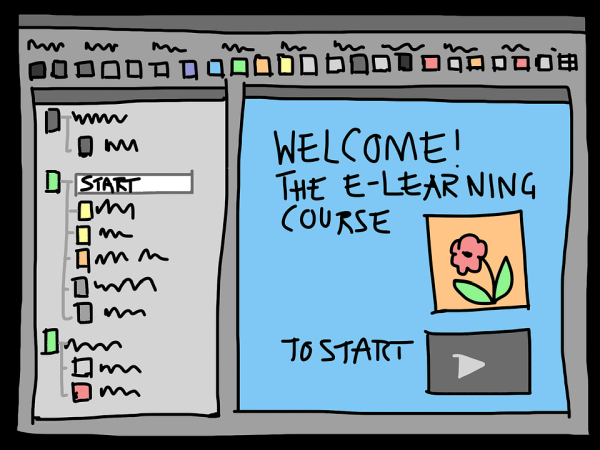 With the right tools and resources, you can easily create an LMS that meets your needs and helps you achieve your learning goals or sell it to educational institutions. If you're interested in selling an LMS to a client such as a corporate, an educational institution, or a government company, be sure to highlight its features and benefits, as well as provide case studies or testimonials from previous users. You can also offer a free trial so your clients can test out the system before making a purchase.
Essential Elements
Course management: The LMS should have features that make it easy to create, deliver, and manage courses. This includes the ability to add content, quizzes, and assignments; track learner progress, and generate reports.
Learner management: The system should be able to track learners' progress, store their records, and provide them with the resources they need to complete their courses.
Assessment tools: The LMS should have tools for creating and administering quizzes and exams. It should also be able to generate reports on learner performance.
Reporting features: The system should be able to generate reports on learner performance, course activity, and other data. These reports can be used to improve the learning experience or assess the effectiveness of the LMS.
E-commerce: If you plan to sell courses or other learning materials, the LMS should have e-commerce capabilities. This includes the ability to set up a payment gateway, track purchases, and manage discounts and coupons.
Integrations: The LMS should be able to integrate with other software applications, such as your website, accounting system, or CRM. This allows for seamless data transfer and eliminates the need to manually enter data into multiple systems.
Collaboration: The LMS should have features that enable collaboration between learners, educators, and administrators. This includes the ability to create discussion forums, chat rooms, and wikis.
Mobile-friendly: The LMS should be optimized for mobile devices so learners can access it from anywhere, at any time. This includes features such as responsive design and the ability to download courses for offline viewing.
Security: The LMS should have security features to protect learners' personal information and the integrity of the learning process. This includes data encryption, user authentication, and activity logging.
Tips to Get Started
Here are a few tips to get you started:
Choose the right platform
There are many different learning management platforms available, so it's important to choose one that will work well for you and your learners. Consider your needs and objectives before making a decision.
There are two types of learning management systems: SaaS (software as a service) and self-hosted. SaaS solutions are hosted by the provider, while self-hosted solutions are hosted by the organization or institution.
SaaS solutions are typically easier to set up and use, and they're often more affordable. However, they're also less customizable and may not be suitable for all organizations or institutions.
Self-hosted solutions offer more flexibility and customization options, but they can be more expensive to set up and maintain. They're also more difficult to use than SaaS solutions.
Ultimately, the type of LMS you choose will depend on your needs and budget.
Gather your content
Once you've chosen a platform, you'll need to gather all of the content you want to include in your LMS. This could include text, images, videos, quizzes, assignments, and more. If you're selling courses, you'll also need to create course descriptions and pricing information.
The process of gathering your content can be time-consuming, but it's worth the effort to create a comprehensive learning experience for your students. By taking the time to assemble a well-rounded curriculum, you'll be able to set your courses apart from the competition and attract more students.
Organize your content
No matter how great your course content is, it won't do any good if it's not organized in a way that makes sense. That's why, before you start building your course, it's important to take some time to plan out the structure. This will help you determine what goes where, and how everything fits together.
By taking the time to organize your content up front, you'll save yourself a lot of headaches later on. Plus, it will make it easier for learners to find what they're looking for, which can help keep them engaged in the material.
So, when you're ready to start putting your course together, take a step back and map out the structure first. It could be the difference between a successful course and one that flops.
Create and publish your courses
If you're selling courses, be sure to include pricing information and a link to the payment gateway. You can also set up a system so learners can be automatically enrolled in courses when they purchase them. When your courses are complete, you can publish them so learners can start taking them.
Publishing your courses will make them available to anyone who has access to the internet. You can also promote your courses by sharing them on social media or sending out email marketing campaigns. By making your courses available online, you can reach a wider audience and impact more lives.
Monitor learner progress
As you create and offer courses through your LMS, you'll be able to track the progress and performance of your learners. This data can be extremely helpful in a number of ways. By analyzing how learners interact with your courses, you can identify areas where the learning experience can be improved.
For example, if you notice that learners are struggling with a particular concept, you can develop additional resources to help them grasp the material. Alternatively, you may find that learners are excelling in a certain area. In this case, you can develop more challenging content to keep them engaged. In addition, this data can be used to assess the effectiveness of your LMS.
By tracking things like completion rates and time spent in each course, you can get a better sense of which courses are being used and which ones could be improved. Ultimately, the data collected from your courses can be used to create a more tailored and effective learning experience for your learners.
WordPress
Plugins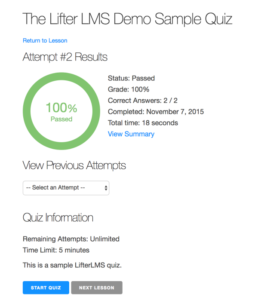 LifterLMS is a powerful WordPress LMS plugin that makes it easy to create, sell, and protect engaging online courses and membership websites based on training. The drag-and-drop course builder allows you to easily create courses with gamification elements, multi-tier courses, content dripping tools, and extensive reporting features.
The intuitive dashboard for every function gives you lots of control over your courses and learners. You also have the option to buy sample courses to help you set up your membership website. The core plugin is free, but there are also premium add-ons available for purchase.
With LifterLMS, you can easily create and sell courses as well as offer subscriptions and payment plans. In addition, LifterLMS comes with a powerful eCommerce dashboard that lets you track sales, coupons, affiliates, and more. Plus, LifterLMS integrates with Stripe and PayPal for easy credit card payments.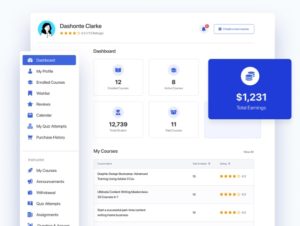 Tutor LMS is a new WordPress plugin that helps you create, manage, and sell eLearning courses on your WordPress website. With Tutor LMS, you can easily build courses using the front-end course builder, and manage courses using the intuitive learning path management system.
Additionally, Tutor LMS integrates with leading WordPress plugins for extra power, including WooCommerce, Easy Digital Downloads, and Restrict Content Pro. Best of all, Tutor LMS features attractive user and management dashboards that make managing your courses a breeze.
With Tutor LMS, you can easily create custom-tailored quizzes with handy features like unique question types, timers, and more. You can also assign assignments, schedule deadlines, and keep students up to date with your eLearning plan. In addition, Tutor LMS provides an event calendar so students can easily keep track of assignments.
5 Best LMS Plugins for WordPress
If you are looking for more LMS plugins for WordPress, read this blog post. In this post, we will share 5 of the best plugins available. These plugins offer a variety of features and can help you create a powerful learning management system.
Trakstar Learn
Trakstar Learn provides solutions for converting your existing course content into captivating training content that is easy to use and launch. With Trakstar Learn, you can retain all of your rich course material, including animations, slide builds, embedded videos, and audio, while still building an engaging and interactive training program.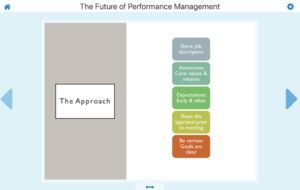 Trakstar Learn is especially useful for launching initial programs, global training initiatives, or programs with distinct content needs. Additionally, it is a complete solution for large programs, providing all the features and tools you need to get started, and it is suitable for every industry and can be used by enterprises of all sizes.
SkyPrep
SkyPrep is a cloud-based learning management system (LMS) that offers a simplified platform with easy navigation and user flows, making it ideal for non-technical users. With its rapid response to industry changes and customer feedback, SkyPrep is always innovating to provide the best learning solutions.
Because it is cloud-based, SkyPrep offers the advantages of flexibility and scalability, allowing you to easily deliver, track, and automate your online training. In addition, SkyPrep integrates with popular business applications such as Salesforce, Google Apps, and Zapier, making it easy to use with your existing tools.
SkyPrep is capable of creating courses and unlimited training content with real-time reporting. In addition, it enhances course distribution and provides the ability to customize the course as per the customer's requirement. Furthermore, SkyPrep tracks and analyzes learner progress and course performance. This allows learning and development professionals to sell courses online and customize their platform with white-labeling options from custom colors and logos to personalized automated emails.
Finally, SkyPrep offers a brilliant resource center, user tracking, and management process for the improvement of each individual user.
Rippling
When it comes to training your team, you want a learning management system that is easy to use and delivers the right courses at exactly the right time. With Rippling, you can do just that. You can set up your enrollment rules once, and Rippling takes care of the rest—from assigning courses to sending reminders and tracking progress.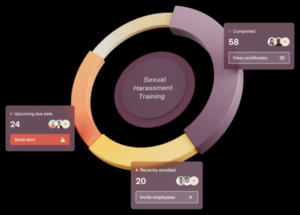 Rippling is a powerful learning management system that makes it easy to train your team. With Rippling, you may deliver the appropriate courses at the perfect moment to your students. You only need to set up your enrollment restrictions once, and Rippling will take care of the rest. This includes assigning courses and notifying you of any problems.
Rippling's Learning Management system offers a number of advantages for companies with hourly workforces. One key benefit is the ability to tie certifications directly to Rippling's Time & Attendance product. This means that employees can easily record and store their certifications in a secure database, making it easy to keep track of their progress and ensure that they are up-to-date on the latest industry standards.
In addition, Rippling offers over 1000+ pre-built courses to choose from, as well as the ability to upload your own SCORM e-learning courses. This makes it easy to find the right training for your employees and ensures that they have access to the most up-to-date information.
Finally, Rippling's built-in quizzes help assess employees' understanding of the material and ensure that they are retaining the key information. By taking advantage of Rippling's Learning Management system, you can help your employees stay up-to-date on the latest industry standards and ensure that they are prepared for success.