3 Best WordPress Plugins for Sticky Header in 2023
Do you want to make your header stay at the top of the screen when scrolling? This post will show you 3 WordPress plugins that can help.
The need for a sticky header is often debated, but there are some valid reasons why it might be desired. For example, if you have a website with content that requires heavy reading or is long-form text-based. A sticky header ensures that users don't lose their place in what they are reading and helps them navigate through the site more efficiently.
Some people may not like having a static element on their website because it takes away from its fluidity and simplicity, which may be desirable depending on who your target audience is and the message you want to convey with the design of your website. However, if you think that a sticky header will be beneficial to your website's users, then check out some of the plugins below.
Factors to Consider When Choosing WordPress Plugins for Sticky Header
When deciding which plugin to use for a sticky header, there are a few things to consider.
The first is the design and functionality of the plugin. Make sure that it will look and work well with your website's theme and that it has all of the features you need.
Another factor is compatibility. Will the plugin work with other plugins and themes that you have installed?
Ease of use is also important. The plugin should be easy to install and set up, and it should be straightforward to use.
Finally, you'll want to consider the price. Some plugins are free, while others have a fee.
3 WordPress Plugins for Sticky Header
Now that you know what to look for, here are 5 plugins that can help you add a sticky header to your WordPress website.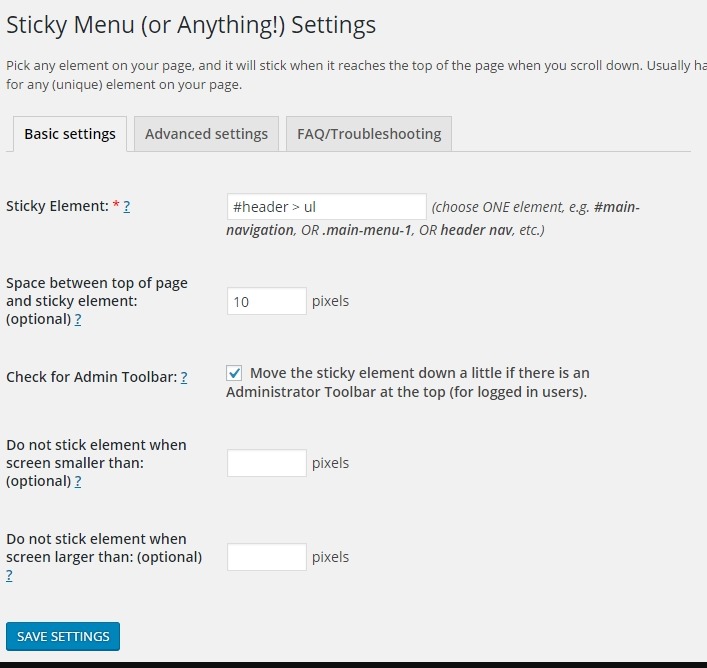 Most websites have a header at the top of their pages that remains static as you scroll down. This plugin allows you to make any element on your page "sticky" – meaning it will stay at the top no matter how far down the page you scroll.
This is a great way to keep important information or calls to action in view, no matter how long the page is. You can also use this plugin to create fixed navigation bars or sidebars.
If you use this sticky plugin, you can choose any unique element on the page to stick at the top of the screen once someone scrolls down. This is usually used for navigation menus or headers, but you can pick any element you want.
Hero Menu is a responsive WordPress plugin that enables you to build every aspect of your menu. You can configure the height and color, as well as pick from different backgrounds like material, black & transparent!
Hero Menu premium builds sticky menus for WordPress websites with drag-and-drop navigation settings and other cool features. The builder makes it easy to create all sorts of complex menu types down to simple dropdowns by dragging out elements in the panel on the left side of your page.
This plugin will make your website look slick and professional while providing an easy way for visitors to navigate your site.
myStickymenu is an easy-to-use plugin for creating a beautiful and customized sticky header. your visitors will be able to access your navigation menu without wasting any time.
It can also be used for making your header float on top of the website after a number of pixels have been scrolled, or you can create a vertical notification bar with it.
Increase user experience by letting them navigate the site effortlessly. Look modern and increase the number of page views and visitors' time on your website with this customizable floating wonder bar.