5 Best Restaurant Menu WordPress Plugins in 2023
If you're running a restaurant, then you know how important your menu is. It's the first thing customers see, and it can make or break a sale. That's why it's important to have an attractive, well-organized menu that makes it easy for customers to find what they're looking for.
If you're using WordPress to run your restaurant, then you're in luck. There are a number of great plugins that can help you create a beautiful menu that's easy to manage. In this article, we'll take a look at five of the best restaurant menu WordPress plugins.
5 Best Restaurant Menu WordPress Plugins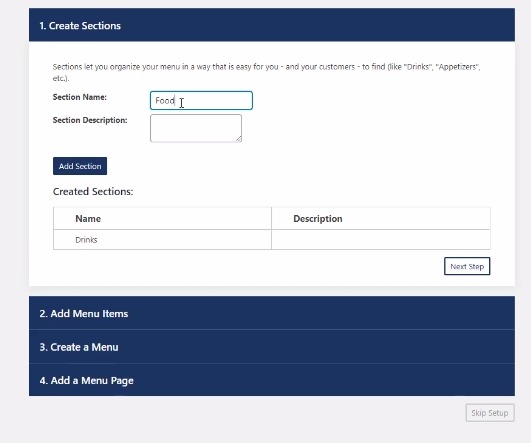 Creating a restaurant menu for your website has never been easier! With Five Star Restaurant Menu, you can easily and quickly create a stylish, responsive menu that looks great on all devices.
Plus, with the included food ordering system, you can take orders during admin-defined hours using a sidebar cart.
It supports an unlimited number of menus and menu items, and you can easily add your own photos and prices to each food or drink item.
Best of all, you can add your restaurant menu to any page on your website using the included Gutenberg block or shortcode. Give your website the edge it needs with Five Star Restaurant Menu!
So whether you're just starting out or have been in the restaurant business for years, Five Star Restaurant Menu is the perfect plugin for you.
Creating a menu for your restaurant can be a daunting task, but with the Best Restaurant Menu plugin by PriceListo, it becomes easy and fast. This plugin comes with five responsive templates that look great on all devices. You can also create your own custom templates if you prefer.
The Menu supports groups and categories, subgroups, and items. Each item can have a name, description, image, and price. The Menu editor allows you to easily drag and drop items and groups to re-organize your menu quickly. This plugin is fully network/multisite compatible.
WordPress restaurant menu plugin makes it easier than ever to create an online food menu. It integrates right into your WordPress site, so you don't have to worry about the code or dealing with a third-party company. You can accept orders in several different ways: Paypal, Cash on Delivery, and doesn't require any registration.
The plugin also provides order statuses (processing, shipping, and shipped) and confirmation/notification emails. You can also add an image to each menu item so your customers know what they're ordering.
The WordPress restaurant menu plugin is extremely versatile and with the help of some of the add-ons, you can offer features like diet options, meal combos and even catering.
This plugin is easy to set up and requires no coding skills, so you can get started quickly. You'll be able to easily upload your own images and customize your food menu items with multiple select options.
It works for any type of dish, including a complex pizza or burger menu. And with the responsive design, your customers will be able to order food from their smartphones or tablet.
Food Menu is a fantastic WordPress plugin made up of HTML5 and CSS3 that is widget ready. With this plugin, you get to display all food items or categories at once.
The Food menu's custom meta fields give you room for customization with your restaurant menu and it also has a shortcode option making designing easy. With its currency select option, the WooCommerce food ordering plugin is perfect for any restaurant.
Additionally, the custom detail page template provides you with an extra page to showcase your items in a more detailed way.