Custom fields in WordPress are a way to add extra data to your posts and pages. This extra data can be used to display custom information on your website, or to help you organize your content better.
The WordPress custom fields plugins are powerful tools for managing content stored in custom fields. They allow you to create, edit, delete or search for custom field data from the WordPress dashboard.
Whenever one of these actions is performed on a particular piece of data, the corresponding front-end page will be updated automatically. This means that when you make changes to your data, you don't need to update the entire website manually.
There are many plugins that allow you to add custom fields to your WordPress site. In this article, we will show you the 5 best custom field WordPress plugins.
5 Best Custom Field WordPress Plugins
There are many custom field plugins available for WordPress, but these are five of the best: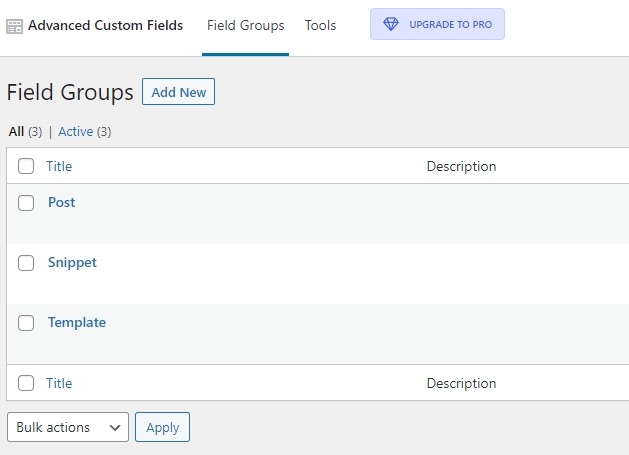 Advanced Custom Fields is a popular WordPress plugin that makes it easy to add custom fields to your WordPress site. It provides an easy-to-use interface for managing custom fields and custom post types.
Adding fields to WordPress is simple and straightforward. Fields can be added to posts, users, taxonomies, terms in the media library, comments, and options pages!
It also includes a wide range of features, such as the ability to create repeatable fields, field groups, and conditional logic. There is a free version available, as well as a paid Pro version with additional features.
Its handy developer-friendly functions allow you to load and display your custom field values in any theme template file!
Pods is a flexible and easy way to create custom fields. It is simple to install, has powerful features that are simple to use, and unlocks the full potential of WordPress for content managers.
Their plugin will help you extend your WordPress installation with advanced custom fields that can be assigned anywhere with incredible flexibility. With just one click, Pods will include extra fields on any content type including custom post types, taxonomies, and users.
You can easily group your fields into sections and add headings to help organize.
Show your fields anywhere using blocks, shortcodes, widgets, or the Pods Template approach along with the automatic theme integration.
Create connections between any of your content with relationship fields to keep your content organized.
With Meta Box, you can easily create custom fields and meta boxes for your WordPress site. This powerful plugin is Gutenberg and GDPR-compatible, and it makes adding custom fields a breeze. You can configure each field to meet your exact needs, and you can use the fields over and over again with endless options. Plus, the data types are all a snap to use.
It supports 40 options for data collection, making it one of the most versatile plugins available. You can also clone fields for easy reuse.
The WooCommerce Checkout Manager is an excellent addition to help streamline your payment process by managing fields and customizing them to match your brand.
The Checkout Field Editor plugin for WooCommerce gives you the power to manage fields of your payment process. This helps keep a clean, minimalist checkout page while giving your customers what they need upfront.
The plugin contains 17 distinct field types for custom fields. Change labels, descriptions, and more with just a few clicks on this powerful tool!
Custom Field Suite (CFS) lets you add custom fields to your posts. This is a free plugin, and it's lightweight and battle-tested, so you can be sure that it will work well for you.
There are 14 different field types to choose from, so you can get the exact information that you need from your posts. You can also use the "get" method in your template files to display custom fields.