5 Best Admin Dashboard Plugins for WordPress in 2023
If you're running a WordPress site, then you know that plugins are essential for extending the functionality of your site. And when it comes to admin plugins, there are plenty of them to choose from. So how do you know which ones are the best?
We've compiled a list of the five best admin dashboard plugins for WordPress. These plugins will help you manage your site more effectively and take care of tasks that would otherwise be time-consuming.
Factors to Consider When Choosing Admin Dashboard Plugins
An admin dashboard is a web-based interface that allows site administrators to manage their websites. It typically includes a variety of widgets and modules that give administrators information about their website's performance, traffic, users, and more. It is important to choose an admin dashboard plugin that fits the needs of your website.
When selecting a plugin, you should consider the following factors:
Design: How does the plugin look? Is it easy to use and navigate?
Efficiency: How well does the plugin perform? Does it slow down your website?
Features: What features does the plugin offer? Is it suited for your needs?
Support: How good is the support from the developers? Are they responsive to queries and bug reports?
Website's sIze: Does the plugin work with larger websites?
5 Best Admin Dashboard Plugins for WordPress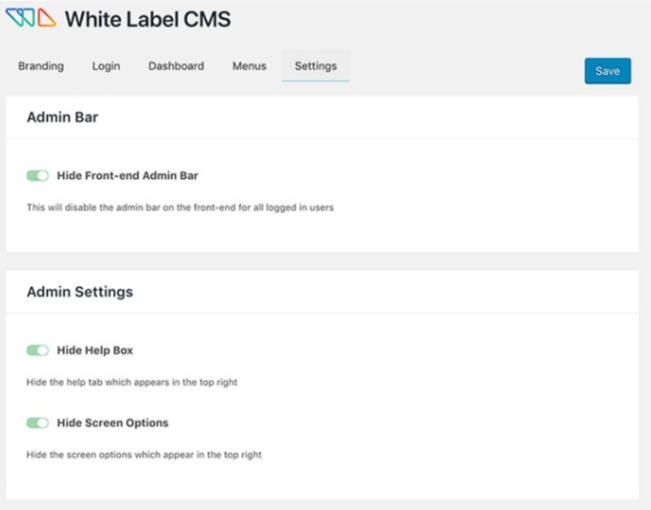 Do your clients find content management systems a bit confusing? And do you want to give them more control over their site without depriving them of the elegant solution WordPress has to offer?
With White Label CMS, you can have loads of customization options. You can change anything from the header and footer to interface menus on any view they choose by using our easy-to-use wizard.
Forget about the WordPress branding and show your own! You can add your company logo to the header as well as change the login page URL to something more personal.
What if you could control what menus appear for your client? Go ahead and customize the backend interface by choosing which menus appear on any view.
And that's not all! You can also restrict access to certain areas of the admin panel so your client only sees what you want them to see.
The WordPress Hide Admin Menu Plugin makes it easy to hide and customize which menu items show on your admin panel. This plugin is helpful for any type of site; all you need to do is select who can view the modified version of the administrative interface. It doesn't take away from your website, so all interactions are still available to users who need them.
The plugin is easy to install and setup and doesn't require any coding skills. It's updated regularly and supports auto-updates,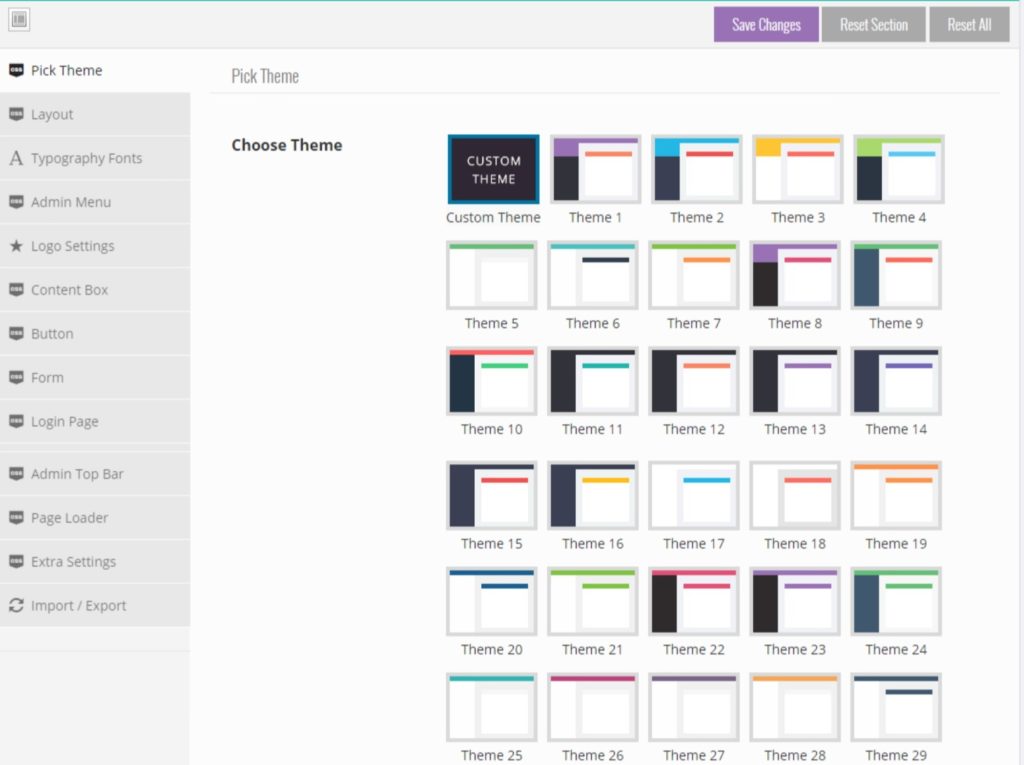 WordPress is a great platform for creating websites, but sometimes the default admin dashboard can feel a bit limited. That's where Ultra Admin comes in. This plugin brings your WordPress admin panel to life, with tons of customization options and beautiful themes to choose from.
You can even create your own theme if you want to be really specific about how your admin area looks. Plus, Ultra Admin is compatible with both LTR and RTL languages, so it can be used for any site in any language.
This plugin lets you replace boring and conventional admin pages with color-coded frameworks to make it easier for visitors to locate what they're looking for.q
And if you're running a WordPress multisite network, Ultra Admin is fully compatible with that too.
If you're looking for an elegant and advanced WordPress admin theme, look no further than Material Admin. With white label branding features, 100 elegant themes to choose from, and the ability to create your own custom themes, Material Admin gives you complete control over your admin area.
You can also customize the appearance of menus, buttons, content boxes, typography, forms, and more. Plus, with 20+ custom dashboard widgets for site and visitor statistics, admin menu management, and easy access to Google Analytics, Material Admin is the perfect choice for power users.
The Addon Manager Admin-Menu Management Addon is a fantastic tool to have at your disposal. You may quickly rename, reorder, and modify menu icons; you can also turn menu and submenu items on or off.
The Ultimate Dashboard plugin for WordPress allows you to create a customized dashboard specifically for you and your clients. With this plugin, you can remove all or individual default WordPress widgets with just a click, and create your own widgets using icon, text, and HTML code. This gives you the freedom to design a dashboard that is meaningful and useful for your clients.