The ACM is the Association for Computing Machinery, which is the world's first educational and scientific society on computing. It is a professional membership organization for computer professionals, educators, researchers, and students.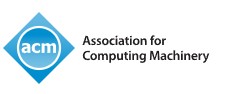 They provide education and training in the field of computing and publish over 50 academic journals and magazines. The ACM also sponsors conferences and provides student competitions to develop skills in the many fields of computer science.
There are more than 170 local chapters and 35 special interest groups in the ACM, as well as over 500 college and university chapters.
The ACM was founded in 1947 and currently has over 100,000 members. Some of the most notable members include Bill Gates, Sergey Brin, and Alan Turing. The ACM is also a founding member of the United Nations Educational, Scientific, and Cultural Organization (UNESCO). They are dedicated to advancing computing as a science and profession, and to promoting its application in service to society.
If you are interested in computing or want to learn more about it, the ACM is a great place to start. They provide resources for all levels of computer users, from beginners to experts. You can find out more about the ACM at their website: https://www.acm.org/.