A visual novel game is a story-based video game that uses static images and text to convey the story. The player typically reads the text and makes choices that affect the outcome of the story. Visual novels are usually targeted toward a male audience, but there are some that are aimed at a female audience as well.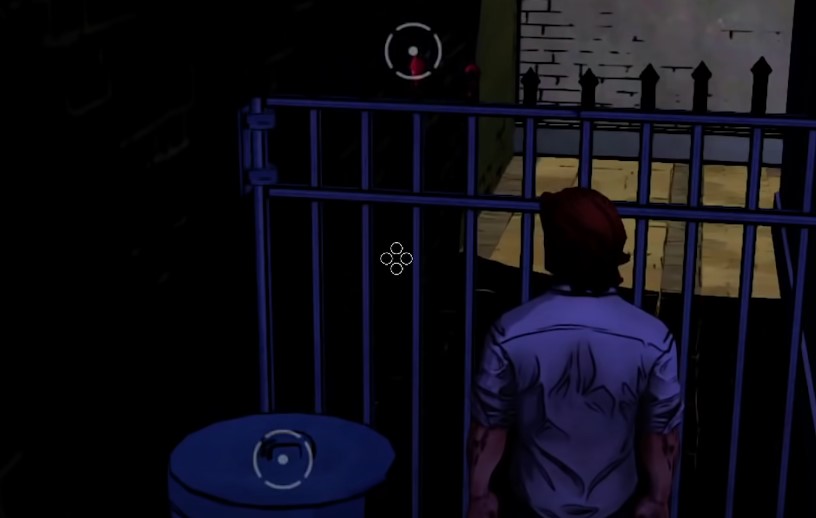 This curated list of resources is designed to help you get started making your own Visual Novel Game.
Essential Elements
Storyline: Your visual novel should have a well-defined story. The story can be linear or branching, but it should have a clear beginning, middle, and end.
Characters: Your visual novel should have a cast of interesting characters. These characters should be fleshed out and three-dimensional. They should also be relatable to your audience.
Ending: Your visual novel should have a satisfying ending. The ending should tie up all the loose ends in the story and leave the player with a sense of closure.
Art: Your visual novel should have high-quality art that fits the tone of the game. The art should be consistent throughout the game.
Sound: Your visual novel should have atmospheric sound effects and an appropriate soundtrack. The sound should enhance the mood of the game and help immerse the player in the story.
Steps to Get Started
Choose your story. Decide what kind of story you want to tell. Is it a romance? A mystery? A comedy? Once you've decided on the genre, start brainstorming ideas for the plot.
Create your characters. flesh out your characters and give them personality traits, flaws, and motivations. Make sure they are relatable and likable.
Write the script. This is the meat of your game. Write out the dialogue and choices for your story.
Find an artist. You need someone to create the artwork for your game. Look for an artist whose style fits the tone of your story.
Find a musician. You need someone to compose the music for your game. Look for a musician whose style fits the tone of your story.
Create the game. Using visual novel software, bring your story to life.
Playtest your game. Get friends and family to play your game and give you feedback. Use this feedback to improve your game.
Release your game. Once you're happy with your game, release it to the world!
Unity
Gamekits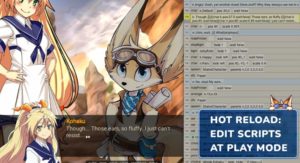 Naninovel is the perfect solution for game writers and developers who want to create full-featured visual novels without having to learn to program. With naninovel scripts, you can develop complex text-based adventure games using any text editor. And because naninovel is designed for writers, it's easy to use and doesn't require any coding knowledge.
The engine comes with all the tools you need to create a complete visual novel experience, including text printers, skipping and auto-advancing, a save-load system, character voicing, transitions and special effects, conditional story flow, and more.
It is a Unity-based engine which gives you all the power of the modern GPU. Plus, it's optimized to work great on all modern platforms, so you can create once and publish everywhere. And if that's not enough, Naninovel also provides open APIs to inject your own implementations of engine systems, add new custom features, and integrate with existing projects.
Sounds
Looking for a way to make your visual novels and fantasy games more immersive? Look no further than X Novel, a game music pack that includes 12 original, high-quality tracks and 16 loops. With a total of 28 files, this pack has everything you need to bring your games to life.
Best of all, all of the tracks are fully mixed and mastered, so they'll sound great on any device. Plus, with all of the tracks at a consistent volume, you'll never have to worry about jarring sound differences. And because all of the tracks are loopable, you can play them over and over again without any interruptions.
Ren'Py
Ren'Py is a visual novel engine that helps creators from around the world use words, images, and sounds to tell interactive stories. Ren'Py is open source and free for commercial use.
The easy-to-learn script language allows anyone to efficiently write large visual novels, while its Python scripting is enough for complex simulation games.
Ren'Py has been used to create thousands of games, including visual novels, life simulation games, and more. Whether you're a seasoned developer or just getting started, Ren'Py makes it easy to create your own story.
TyranoBuilder
TyranoBuilder is the ultimate visual novel creation suite. With its easy drag-and-drop tools, you can create high-quality visual novels with speed and ease. No programming knowledge is necessary!
The Drag & Drop Editor is easy to use and doesn't require any programming knowledge, so you can start creating your visual novel right away! With TyranoBuilder's Live2D compatibility, you can use 3D character animation in your visual novels, too! Live2D makes 3D character animation easy, so you can create even more realistic and engaging visual novels.
Visual Novel Maker
Visual Novel Maker is a revolutionary new tool that makes it easy for aspiring artists and writers to create their own visual novels. The software comes with a wide range of features that make it easy to create interactive stories with beautiful graphics and sound. With Visual Novel Maker, it's easy to bring your stories to life and share them with the world.
With beautifully crafted resources named Standard Asset Resources (StARs), it's easy to get started creating your very own visual novel. Powerful features are just a click, drag, or type away - and with Live Preview, you can see your changes in real-time! Plus, with the included Live2D DLC, you can breathe life into your creations using powerful 2D models. No additional contracts or royalty fees are required!