A travel website is a website that specializes in providing information on travel-related topics, such as travel destinations, hotels, and restaurants. Typically, a travel website will also offer booking facilities for travelers, allowing them to make reservations for flights, hotels, and other types of travel arrangements.
A travel website can be anything from a travel agency, a travel booking system, or even a personal travel website.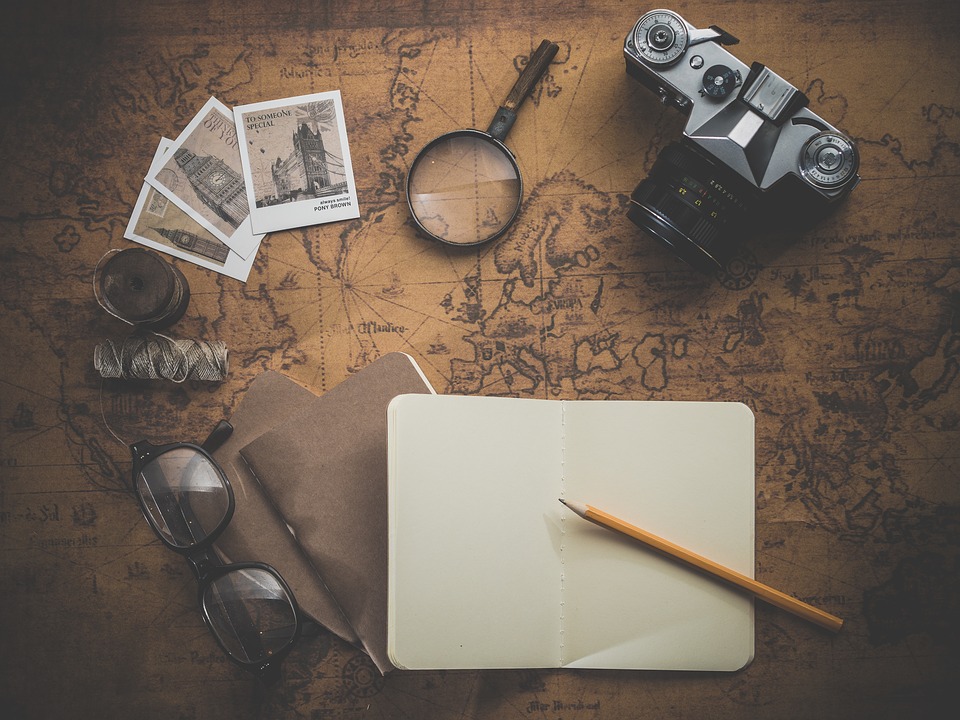 If you're looking to create a travel website, you'll need some resources to help get you started. Here is a curated list of the best resources to help you make your travel website a reality.
Essential Elements of a Travel Website
There are some essential elements that every travel website should have. Here's a quick rundown of what you'll need:
Travel photos and videos: A good travel website should have high-quality photos and videos to help capture the attention of visitors and give them a feel for the destination. The photos and videos should be of good resolution and should be able to load quickly on the website. In addition, it is important to have a variety of photos and videos that showcase different aspects of the destination. For example, a travel website for a beach town should have photos of the beaches, sunsets, and other attractions. Videos can be used to show activities that can be done at the destination, such as surfing or snorkeling. By including high-quality photos and videos, a travel website can give visitors a sense of what they can expect from the destination.
Accurate and up-to-date information: It's important to provide accurate information on your website, as this will help to build trust with your visitors. In an age where we can find out anything we want to know with a few clicks of a mouse, your website must provide accurate information that your visitors can trust. Nothing is more frustrating than planning a trip based on inaccurate information, so make sure to keep your site up to date.
User-friendly booking system: A user-friendly booking system is essential for any travel website. Visitors should be able to easily make reservations for flights, hotels, and other travel arrangements. The booking system should be easy to use so that visitors can navigate the site with ease. In addition, the system should offer a variety of payment options so that visitors can choose the most convenient option for their needs. A user-friendly booking system is a crucial element of any travel website, and it should be a top priority for any site owner.
Interactive map: An interactive map is a great way to show visitors what your destination has to offer. This tool can help visitors to explore your destination and plan their trip, by showing them the best routes to take and the main attractions they can expect to see. An interactive map can also be a great way to promote your destination, by highlighting its unique features and offering visitors a glimpse of what it has to offer. When used correctly, an interactive map can be a powerful tool for any travel website.
Reviews: Reviews are a great way to build trust with your visitors and to show them that your destination is worth their time and money. By including reviews on your website, you can let your visitors know what other people have thought of the destination, and you can offer them an insight into what they can expect. Reviews can be a valuable resource for any travel website, and they can help to build trust with your visitors.
Blog: A blog is a great way to keep your visitors up to date with the latest news and information about your destination. A blog can also be used to promote special offers and discounts, and to highlight the best things to do in the area. By including a blog on your website, you can give your visitors an insight into the destination that they might
WordPress
Plugins
Managing events can be a tedious and time-consuming task, especially if you're relying on outdated methods like pen and paper. Fortunately, there's a much better way to keep track of your events with Sugar Calendar.
Sugar Calendar is a lightweight, simple event calendar plugin for WordPress. It is designed to provide just the major features you need for event management, without being overly complex or bloated. Sugar Calendar includes features such as recurring events, event ticketing, and start and end times for events. It also supports all-day or specific-duration events.
Sugar Calendar makes it easy to create event schedules, collect payments, and more. And because it syncs with your Google Calendar, you can easily keep track of your upcoming events without having to switch between multiple calendar applications.
Plus, by connecting Sugar Calendar with other WordPress plugins like WPForms or Ninja Forms, you can unlock the full power of form builder and events.
The Booking Calendar plugin is a great way to add a booking system to your website. Simply show availability and receive bookings for your property or service in an easy-to-use booking system with a clean and smooth interface. With a built-in captcha to prevent spam, email notifications, jQuery effects, and more, the Booking Calendar plugin is a great choice for those looking for a simple, yet powerful booking system.
The design of the calendars is sleek and customizable to fit your site's design, with a nice time picker for time slot bookings. The front-end and back-end design are responsive. There is an easy-to-use booking admin panel that displays bookings in calendar overview or listing table form and lets you manage bookings.
The plugin is easy to install and integrate into your site. For example, you can use the booking button in the edit toolbar for configuration and inserting a booking shortcode into a post or page. There are also Booking Calendar Blocks for the new Gutenberg editor to add booking forms into pages.
Themes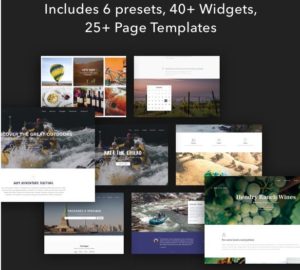 Embark is a modern WordPress theme designed specifically for travel sites. It comes packed with features to help you build an amazing site.
It includes built-in booking and scheduling, full WooCommerce support, and is designed for all types of tour companies. The custom tour grid functionality and conversion forms are both great features, and the theme also includes 800+ icons. With its responsive design, Embark is retina ready and touch-optimized.
The easy drag and drop page builder and robust theme options panel make it easy to customize the look and feel of your site, while the detailed documentation ensures that you have all the information you need to get started. With its beautiful CSS animations, Embark is an excellent choice for anyone looking to create a stylish and professional travel site.