How to Make a Portfolio Website
A portfolio website is a website that showcases the work of an individual or organization. It can be used to promote one's work, attract new clients, or find new employment opportunities.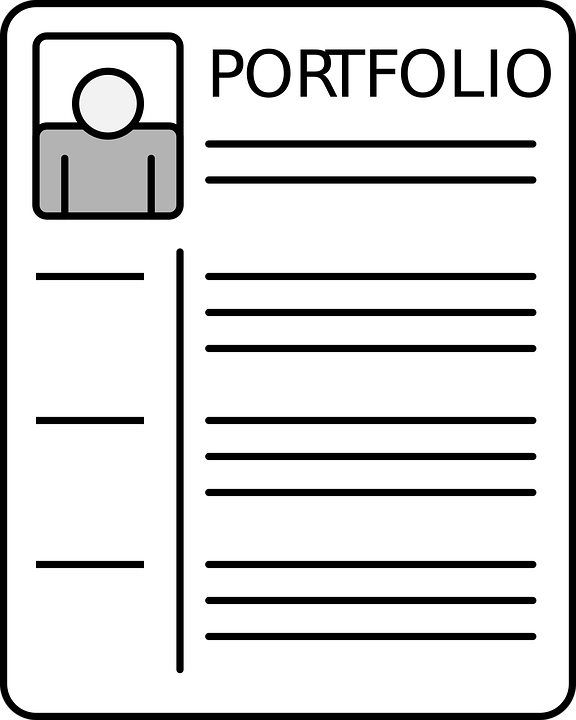 Creating a portfolio website requires careful planning and execution in order to create a successful site. The following sections will provide tips and resources to help you through the process of creating your own portfolio website.
Essential Elements of a Portfolio Website
When creating a portfolio website, certain elements are essential to create a successful site.
A clear and concise message: Your portfolio website is one of the first places potential clients or employers will look to learn more about you and your work. As such, it's important to make sure that your site conveys the right message. Are you trying to attract new clients? Promote your work? Find a new job? Once you know the purpose of your website, you can begin crafting the content around this message. Keep in mind that less is often more when it comes to web design; a clear and concise website is more likely to engage visitors than one that is overloaded with information. By taking the time to determine your site's purpose and focus, you can ensure that your portfolio makes the right impression.
Skill list and expertise: Another essential element of your portfolio website is a list of your skills and areas of expertise. This helps potential clients or employers to quickly understand what you have to offer and whether you're a good fit for their needs. Be sure to list any relevant skills, software, or other tools that you are proficient in using. You can also highlight any awards or recognition you have received for your work.
Project examples: An important part of any portfolio is showing examples of your work. This helps to demonstrate your skills and give potential clients or employers a taste of what you're capable of. When selecting projects to showcase, be sure to choose those that are most relevant to the message you're trying to convey with your website. For example, if you're trying to attract new clients, choose projects that highlight your strengths and show off the results you've been able to achieve for previous clients.
An eye-catching design: In today's competitive business landscape, a well-designed website can be the difference between success and failure. First impressions are everything, and a dated or cluttered website will give potential customers the impression that your company is behind the times. On the other hand, a clean, modern website will communicate professionalism and give visitors the confidence that they are dealing with a reputable company. In addition to choosing an attractive design, it is also important to make sure that your website is easy to navigate. Potential customers should be able to find the information they are looking for without difficulty. If your website is confusing or difficult to use, you will likely lose visitors' attention and business. By taking the time to create a well-designed website, you will be able to stand out from the competition and attract new customers.
Quality content: The content on your website is one of the most important elements of your online presence. Good content can help you attract and engage your target audience, while poor content can turn visitors away. When creating content, be sure to choose quality examples that represent your best work. Write in a clear and concise manner, and be sure to proofread your work before publishing it. In addition, be sure to keep your content up-to-date and relevant to your audience.
A call to action: Your website is your virtual storefront, and each page should be designed with a specific purpose in mind. Whether you are looking to sell products, promote services, or simply provide information, every page should include a clear call to action. This can be something as simple as a "contact me" button with your contact information, or a link to your resume if you are seeking employment. By including a call to action on each page, you will increase the chances of achieving your desired outcome. So, what are you waiting for? Start including calls to action on your website today!
Regular updates: Be sure to regularly update the content on your website so that it remains current and relevant. If you are showcasing your work, add new projects as you complete them. If you are looking for employment, update your resume and add new skills as you acquire them.
WordPress
Themes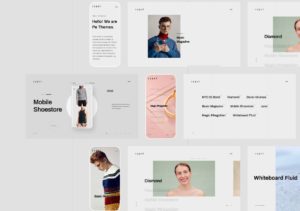 Cygni is the perfect way to showcase your portfolio and get your work noticed. With two different modes – light and dark – you can quickly give your portfolio website the type of personality that best suits you and your work. Cygni is easy to use and navigate, so you can focus on what's important – your work.
With 7+ portfolio showcase layouts, Elementor Page Builder, AJAX page transitions, and more, Cygni makes it easy to create a beautiful and interactive portfolio that is both responsive and fully customizable. Plus, with the included documentation, you'll have everything you need to get started quickly and easily.
With Cygni, you'll be able to create a beautiful, engaging portfolio that will help you stand out from the crowd.
Plugins
Portfolio is a plugin that enables you to showcase your personal or company's portfolio easily and effectively. It comes with 4 different layouts that can be customized to your liking, as well as options to order your portfolio items by title or date.
You can either choose to use a profile photo or not with Portfolio. The picture size is also left to your discretion, allowing you to control file sizes and avoid your website from slowing down.
You also have control over the permalinks and meta fields associated with each item. Additionally, this plugin supports the translation of your content into other languages.
The layouts included in Portfolio PRO numbers are more than 50. Even grid, isotope, masonry grid, masonry isotope, and carousel slider are just a few of the many styles available. These different layouts provide you with the opportunity to be creative and come up with unlimited layout variations.
Visual Portfolio is a popular WordPress plugin for portfolio building. It's open-source software, so you don't have to worry about upgrading for new features. With the Gutenberg page builder, you can create and customize galleries without any coding knowledge. The plugin is also optimized for speed and performance.
The plugin came with popular layouts such as Masonry and Justified. Every feature has been fine-tuned and works well with all of these layouts, so there's no need to futz with anything. You may use contemporary designs that are both clean and attractive to display your portfolio items and gallery photos.
The live preview gallery block has a lot of point-and-click design parameters, so no programming skills are required. Developers will enjoy the custom CSS module and PHP filters, which are ready to be used. Only cutting-edge technologies are utilized in Visual Portfolio, and lightboxes aren't the only thing.