How to Make a Pet Website
A pet website is a website that is dedicated to providing information and resources about pets. They may offer information on pet care, training, and nutrition, as well as provide directories of pet-related businesses and services. Some pet websites also allow users to create profiles for their pets, post photos, and videos and interact with other pet owners.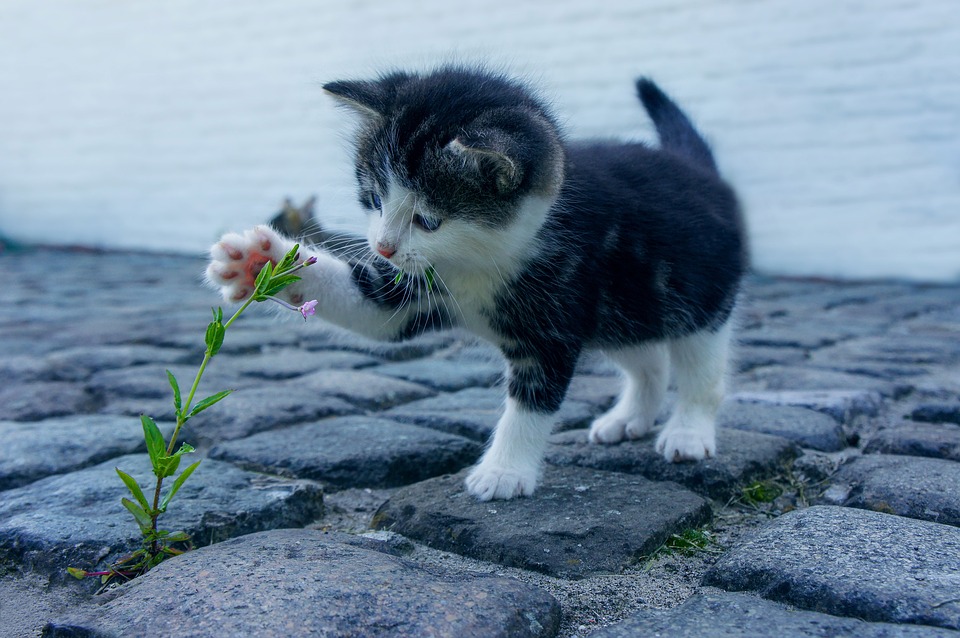 If you're thinking of starting a pet website, you'll want to check out this curated list of resources.
Essential Elements of a Pet Website
Database of pets: A pet website is not complete without a database of pets. This database should include essential information about each pet, such as name, age, species, and breed. By including this information, you will be able to provide your visitors with a wealth of knowledge about the pets that are available on your website. Additionally, this information can be used to create customized lists or searches for your visitors. For example, if someone is looking for a specific type of pet, they will be able to use the search function to find all of the pets that match their criteria. In short, a database of pets is an essential element of any pet website.
Profiles: Many pet websites allow users to create profiles for their pets. Profiles are a great way for pet owners to connect with each other and share photos and videos of their beloved pets. By creating a profile, owners can receive updates from other users about new pets that have been added to the website, as well as access to exclusive content such as advice columnists and pet-themed games. In addition, profiles provide a space for owners to write about their pets, sharing stories and memories that will be cherished by fellow animal lovers. Whether users are looking for a place to find new friends for their pets or simply want to brag about their furry companions, profiles are an essential element of any pet website.
Directories: A pet website should also include a directory of businesses and services related to pets. This could include everything from animal shelters and rescue organizations to veterinarians and pet stores. By including a pet directory on your website, you can provide valuable resources for your visitors while also generating revenue through advertising or listing fees. And best of all, a pet directory is easy to set up and maintain. All you need is a little time and some basic web development skills. So if you're looking to create a comprehensive pet website, be sure to include a pet directory. It's an essential element that will help make your site a success.
Blog: A blog is a great way to share information about pets with your audience. You could write about topics such as pet care, training, nutrition, and so on. This would give your website a personal touch and help to build trust with your audience. In addition, a blog can be a great way to drive traffic to your website. Search engines tend to rank websites with fresh content higher in their results pages, so regularly publishing new blog posts can help you to attract more visitors.
Forum: A forum is a great way to connect with other pet owners and allow them to share information and advice. By creating a pet forum, you can create a community of pet lovers who can offer support and advice to one another. In addition, a forum can be a great way to get feedback from your customers or clients about your products or services. By allowing pet owners to post questions or concerns, you can quickly address any issues that may arise. Furthermore, a forum can also be used to announcements or special events. By creating a pet forum, you can create a central place for all things related to pets.
Resource center: A pet website should offer a resource center with helpful information about pets. This would include articles, tips, and advice from experts in the field. A resource center would help to engage visitors and encourage them to return to the site. In addition, it would provide valuable information that could be helpful to pet owners. A resource center is an essential element of a pet website. It would help to engage visitors, provide valuable information, and encourage return visits.
WordPress
Plugins
Looking for a plugin that will help you manage your WordPress site with ease and improve your workflow? Look no further than Pets! This powerful plugin comes with a custom Fields Manager that allows you to add an unlimited number of fields for your own pets. Plus, it includes two custom taxonomies: Breed and Colors. And if you're looking to accept donations, this plugin integrates seamlessly with Give, a popular plugin for online donations. With Pets, people can choose to donate to all their pets or to just one specific pet.
With two taxonomies (Breed and Color), custom fields and sections, an archive search form, and archive grid layout, Pets has everything you need to keep your pet website organized and looking great. And with Widgets and Shortcodes, it's easy to add extra functionality to your website without having to code.
Themes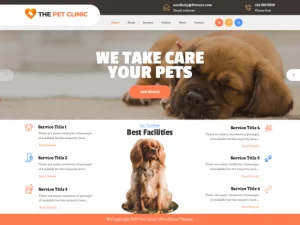 The Pet Clinic Lite is a WordPress theme for pet stores, hospitals, and more. This sophisticated, retina-ready theme is user-friendly, multipurpose, and totally responsive. With customization and personalization options, The Pet Clinic Lite is the perfect way to give your business an online presence that is both professional and unique.
It's optimized codes and faster page load time make it ideal for use as a pet store, hospital, or dog washing center. The translation-ready feature makes it easy to reach a global audience, and the mobile-friendly design means you can take your business on the go. Plus, the WooCommerce integration makes online selling a breeze.