A news website is a website that publishes news stories. News websites typically have a section on their website where users can submit news tips or articles. They also typically have a section on their website where users can browse the latest news stories.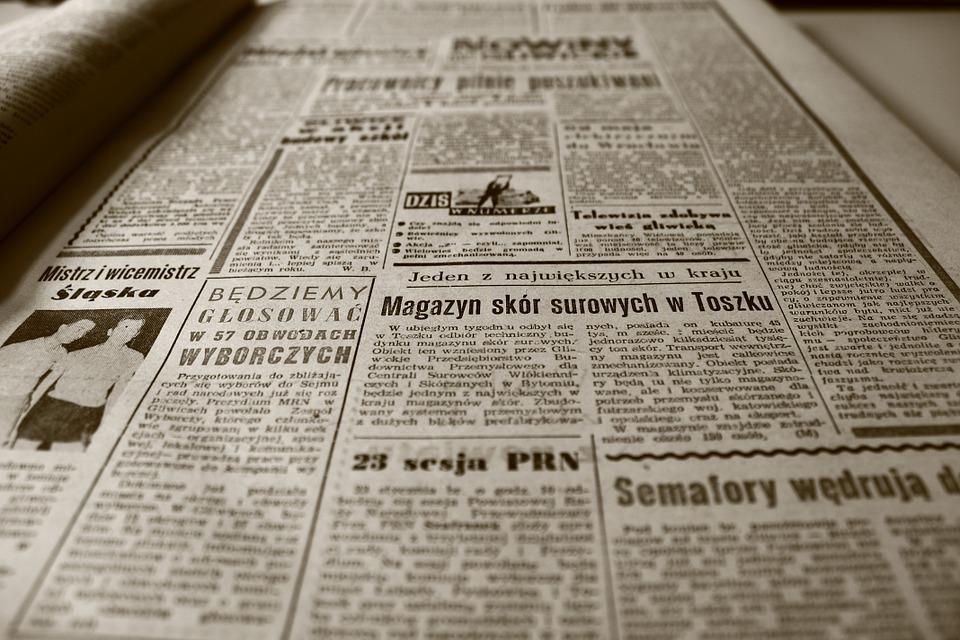 Some news websites also allow users to comment on the stories that they read. This can provide a valuable way for readers to interact with each other and with the news website itself. News websites can be a great way to stay up-to-date on the latest news, as well as to learn about new topics and issues.
We've put together this curated list of resources to help you get started. We hope you find it helpful!
Essential Elements
Up-to-date content
Up-to-date content is one of the most important factors for a news website. If a news website is not updated regularly, readers will likely lose interest and stop visiting the site. Readers want to be able to find new and relevant stories when they visit a news website, and if the site is not regularly updated, they will be less likely to return. In order to keep readers interested, it is essential that a news website is regularly updated with new content.
Quality content
Quality content is essential for any successful news website. If readers are not provided with interesting and informative articles, they will quickly lose interest and stop visiting the site. In order to keep readers coming back, it is important to regularly update the content and make sure that it is well-written and accurate.
In addition, a news website should offer a variety of different types of content, such as breaking news stories, features, opinion pieces, and more. By offering a variety of content, a news website can ensure that there is something for everyone.
Engaging design
An engaging design is important for a news website for a number of reasons.
Firstly, the design of a website can influence whether or not users stay on the site and continue reading. If a news website has an unengaging design, readers may be turned off and less likely to visit the site again.
Secondly, an engaging design can help to build trust with readers. If a news website looks reliable and trustworthy, readers are more likely to believe the content that they read on the site.
Finally, an engaging design can also help to build brand loyalty. If readers enjoy using a particular news website, they are more likely to return to the site in the future and recommend it to others.
Tips submission
As the world becomes increasingly digitized, more and more people are turning to the internet for their news. While there are many advantages to this, such as 24/7 access and a wide variety of viewpoints, it can also be difficult to know which sources to trust.
One way to ensure that a news website is publishing accurate and up-to-date information is to allow users to submit news tips or articles. This not only provides a valuable service to readers, but it also encourages them to take an active role in supporting the website.
In addition, it helps to build a sense of community around the site and ensures that the latest news is always readily available.
Commenting
A commenting system is not required on a news website but it can help boost the site's credibility a lot. This can provide a valuable way for readers to interact with each other and with the news website itself. It can also help to create a sense of community around the website.
By providing readers with a space to voice their opinions and share their thoughts on the news, a commenting system can make a news website more interactive and engaging.
The comment section can help to build relationships between the website and its readers. When used effectively, a commenting system can be a valuable tool for both news websites and their readers.
WordPress
Themes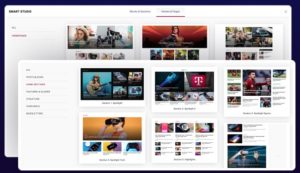 SmartMag is one of the most popular WordPress themes, having been downloaded over one million times. It is battle-tested on sites with millions of visitors and has been powering 25k+ websites since 2014.
The developer has enhanced the program with Ultimate Version 5 after 7 years of usage, study and expertise. It's user-friendly as ever, yet extremely adaptable to construct any website you can imagine.
Some of SmartMag's key features include 27+ Professionally Designed demos with One-click Demo Import, SEO Optimized: Rich snippets for breadcrumbs and article schema and reviews are built-in.
Further SEO enhancements via full compatibility with WordPress SEO by Yoast plugin, Supercharged Elementor Page Builder for amazing pages with the theme's unique magic, Smart Studi, and Unique Mega Menus with 3+ styles to choose from.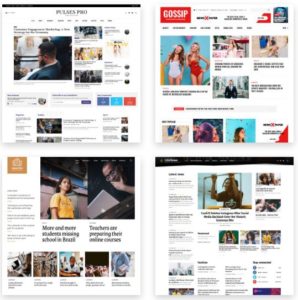 The Newspaper WordPress theme is a good WordPress theme to create a news website. With this bestseller theme, you can easily write articles and blog posts, and sell products online. The theme is also perfect for e-commerce, newspaper, magazine, or review sites.
It supports videos from YouTube and is mobile-ready. RTL & multilanguage support. GDPR compliant. The Newspaper theme is fast, simple, and easy to use for any type of website, esp. news.
It is packed with features that make it easy to set up and customize your site. The theme is responsive and retina-ready, so it will look great on all devices. It is also optimized for mobile users. You can purchase the theme outright, or you can get it through a subscription. The subscription gives you access to all of the features and updates for one year. After that, you can renew your subscription or continue using the theme with the basic features.
With over 120+ full website designs already created, all you have to do is import the one that's closest to your vision and start customizing it on the front end. This theme is perfect for both magazines and business websites because of its multipurpose features that can be easily adapted to any website design and layout. 
Plugins
Broadcast television stations have long used news tickers to communicate the latest information to viewers. Now, with the Live News WordPress plugin, you can bring this same functionality to your website. The plugin uses jQuery and AJAX to update the news in real-time, so your users will always be up-to-date on the latest developments.
You can generate the news ticker based on any RSS feed, whether it's your own WordPress RSS feed, a tv channel's RSS feed, or a radio station's RSS feed. Whether you're sharing breaking news, financial updates, sports scores, or election results, Live News is a suitable plugin to keep your website visitors informed.
Simple News is a news plugin that outputs news in a very simple way. It includes an image, title, date, excerpt, and link for each post, and orders them by publish date. A news post type is added when the plugin is installed, and users have the option to change the image size and whether or not to use the archive.php page on the options page.
There are also two new widget areas - one at the top and one at the bottom of the /news page - that can be used to add custom content. Finally, there is a shortcode that can be used to insert the latest news into any post or page.