A gardening website is a website that is dedicated to gardening. It can be used to share information about gardening, sell plants and garden supplies, or simply provide a place for people to gather and chat about all things gardening.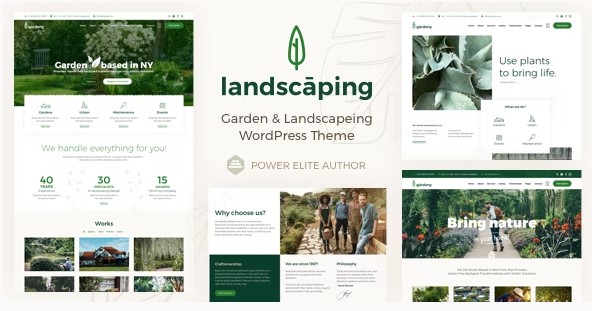 If you're interested in starting a gardening website, you'll want to check out this curated list of resources. Whether you're a beginner or an experienced gardener, there's something for everyone here!
Essential Elements of a Gardening Website
When creating a gardening website, there are a few essential elements that you will need to include.
Green design: Use green as your website's primary color to create a natural feel. The color green naturally reflects the growth and foliage of plants, giving users a sense of the outdoors. In addition, green is a calming color that can help to ease stress and promote relaxation. When used sparingly, it can also add a touch of sophistication to a website. Whether you use green as your website's primary color or as an accent, it is sure to create a natural feel that will appeal to gardeners.
Gardening tips: If you're passionate about gardening, then you likely have a wealth of knowledge to share with the world. And what better way to do that than through a website dedicated to all things gardening? When creating a gardening website, one of the most important elements to include is gardening tips. Whether you choose to share your knowledge through articles, tutorials, or videos, this is essential content that will engage and inform your audience. Not only will they appreciate your expert insights, but they'll also be more likely to return to your site for more gardening advice in the future.
Plant database: A plant database is an essential element of any gardening website. This searchable database allows visitors to quickly and easily find the information they need on specific plants. Whether they are looking for tips on how to care for a particular type of plant or simply want to learn more about its features, a plant database provides a wealth of valuable information. In addition, a plant database can also be a great tool for gardeners who are planning their gardens. By allowing visitors to search for plants based on their specific needs, a plant database can help them to create gardens that are both beautiful and functional.
Community forum: This is a section where visitors can connect with other gardeners and ask questions. The community forum provides a way for gardeners to share their knowledge and experience with others. It also allows gardeners to find answers to their questions. The community forum is an essential element of a gardening website because it helps gardeners connect with each other and learn from each other.
Gardening supplies: A gardening website would not be complete without a selection of garden supplies for sale. This is an essential element for any gardener who wants to find everything they need in one place. By offering a variety of garden supplies, you can provide a one-stop-shop for all of your gardening needs. This will save time and money for your customers, and it will also build loyalty and trust in your brand. In addition to selling gardening supplies, you can also offer tips and advice on how to use them. By providing valuable information, you can turn your website into a go-to resource for all things gardening. Whether you're selling tools, soil, or plants, make sure you offer a wide selection of garden supplies on your gardening website.
Tips to Create a Gardening Website
When creating a gardening website, it is important to choose the right platform and tools. WordPress is a popular platform for gardening websites, as it is easy to use and customizable. In addition, there are many plugins and themes available that can be used to create a gardening website. Another option is to use a website builder such as Wix or Squarespace. These builders are easy to use and allow you to create a website without any coding experience.
Once you have picked the platform, you can then begin creating content for your website. Be sure to include information on your plants, gardening tips, and anything else that would be useful for gardeners. You can also add photos and videos to your website to make it more engaging.
Once you have created your content, it is important to promote your website. You can do this by submitting your website to directories, listing it in Google My Business, and using social media to share your content. You should also consider running ads on Google and Facebook to reach a wider audience.
By following these tips, you can create a gardening website that is both informative and engaging. By providing valuable content and resources, you can turn your website into a go-to destination for gardeners.
WordPress
Themes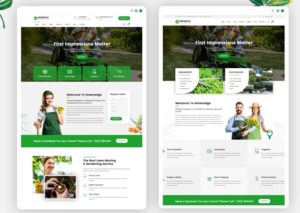 If you are looking for an attractive and modern WordPress theme for your gardening or landscaping business, GreeNova is a good choice. The developers consulted with experts in the field while developing this theme so that it would have all of the features and functionality that you need. Whether you run a small flower shop or a large landscaping company, GreeNova has everything you need to create a stunning online presence. Some of the businesses that would benefit from using GreeNova include lawn service companies, landscaping businesses, gardening companies, landscape architects, and flower shops.
The theme comes with 07 home pages, 07 header styles, 15+ header variations, 2 about pages, 10 portfolio layouts, 12 team layouts, 07 service layouts, 6 case studies layouts, 5 testimonial slider layouts, and 6 post slider layouts. WPBakery Page Builder and Layer Slider are also included.
It is responsive and mobile-friendly. SEO friendly. Unlimited color combinations. Customizer included so you can change read time of theme option.
Plugins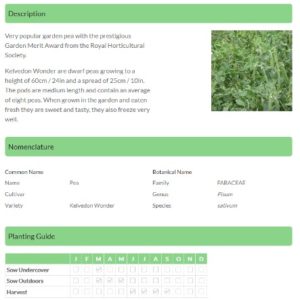 The FloraPress plugin enables you to track key information about your plants, plots of land and planting plans. With plant profiles, you can keep track of key dates for sowing and harvesting, planting conditions, your garden environment and more. The plugin also allows you to add unlimited plot profiles and planting plans. You can use the shortcodes to add plant information wherever you want on your blog or website.