A forum, simply put, is an online discussion board. It's a place where people can come to talk about topics of interest, ask questions, and share ideas.
Forums can be used for a variety of purposes, from marketing to customer support. They can also be a great way to build a community around your brand or product.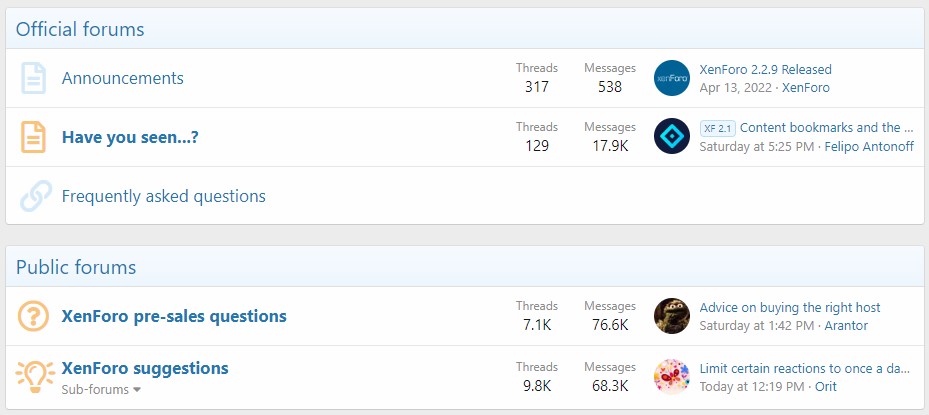 Building a forum can be a great way to promote and build your business, but it's not always easy. There are plenty of resources available online to help you get started, and we've curated a list of the best ones for you.
Essential Elements of a Forum
Before you start putting together your forum, it's important to understand the essential elements that make up a successful one. These include:
A catchy name and slogan: Your forum's name and slogan are the first things that potential users will see, so it's important to make them count. Brainstorm a few different options before settling on one, and try to stay away from anything too generic or boring.
An engaging logo: Your logo is another important element of your forum's branding. It should be simple and memorable, and it should represent the overall tone of your community. If you're not sure where to start, there are plenty of free logo makers online that can help you put something together.
An active community of users: The most important element of any successful forum is its community of users. Without them, there would be no conversations to be had. So, it's important to do everything you can to encourage users to sign up and participate. This includes promoting your forum on social media, in forums related to your topic, and through any other channels, you can think of.
Interesting and thought-provoking topics: If you want your forum to be successful, you need to make sure that the topics of conversation are interesting and engaging. This means avoiding anything too controversial or polarizing, and instead focusing on topics that will get people thinking and talking.
Moderators who keep the conversations flowing: In addition to interesting topics, a successful forum also needs active moderators who can keep the conversations flowing. These users should be friendly and helpful, and they should be quick to jump in when needed.
A user-friendly interface: Last but not least, your forum needs to have a user-friendly interface that's easy to navigate. This means having a clean and simple design and making sure that all of the important features are easy to find.
Steps to Get Started
With these elements in mind, let's take a look at how you can put together your own forum.
Creating Your Forum
There are a few different ways you can go about creating your forum. You can use an existing platform like phpBB or Simple Machines Forum, or you can create your own custom solution using something like WordPress or Drupal.
If you decide to use an existing platform, the process will be fairly straightforward. All you need to do is sign up for a hosting account, choose a domain name for your forum, and then install the software.
If you want to create your own custom solution, the process will be a bit more involved. You'll need to choose a platform or CMS, find a hosting provider, register a domain name, and then set up your forum.
Designing Your Forum
The design of your forum will be one of the first things that users see, so it's important to make a good impression. Luckily, there are plenty of ways to customize the look of your forum to match your brand.
If you're using an existing platform like phpBB or Simple Machines Forum, you can find pre-made themes and templates to use. These can be easily installed and will change the look of your forum in just a few clicks.
Adding Content to Your Forum
The first step in adding content to your forum is to create a few initial categories. These can be anything from "Introductions" to "Questions and Answers". Once you have a few categories set up, you can start creating topics and threads within each one.
If you want your forum to be successful, it's important to keep the conversations flowing. One way to do this is to post new topics on a regular basis. You can also encourage users to participate by offering incentives, such as badges or points.
Moderating Your Forum
Last but not least, you need to moderate your forum to ensure that the conversations are respectful and on-topic. This includes removing spammy or inappropriate posts, as well as banning users who don't follow the rules.
WordPress
Plugins
bbPress is forum software that was created by the WordPress team. bbPress is known for being quick and easy to setup, as well as being lightweight and fast. bbPress integrates with any WordPress theme without causing modifications.
Additionally, bbPress has a lot of different extensions that do various things such as discussion, subscriptions, and more. Some excellent WordPress themes are also available for bbPress.
It is free and open-source software that can be used an unlimited amount of times without having to pay anything. Creating multisite forums is easy to do with bbPress, and they can be maintained from one dashboard.
ForumEngine is a complete solution that takes care of all the back-end and front-end work for you. It is loaded with modern settings and updated features, making it easy to keep your forum running smoothly. In addition, it offers custom forum skins, awesome Gravatars, language choices, and an effective front-end interface.
The back-end is user-friendly and provides administrators full control over their forums. They can set up different user groups, manage permissions, and moderate posts and threads with ease. ForumEngine also comes with a powerful search engine that helps users find what they are looking for quickly and effortlessly.
With ForumEngine, you can quickly set up and manage a professional-looking forum with ease in WordPress.
Xenforo
Xenforo is powerful forum software that is both easy to use and customize. It has a wide variety of features that make it perfect for any type of forum, from small discussion boards to large communities. Xenforo is also very secure, with features that help protect your data and keep your forum running smoothly. In this guide, we will show you how to install and set up Xenforo on your own server.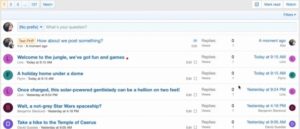 XenForo forums provide an engaging and customizable user experience, with powerful features and add-ons that allow you to create rich content and encourage customer engagement. With complete control and ownership of all your data, XenForo is the perfect platform for building a thriving community.
Staff can easily moderate conversations and keep an eye on activity, while users can enjoy discussing, sharing, and rediscovering content in a safe and welcoming environment. Whether you're looking to build a knowledge base, promote customer loyalty or simply foster communication between employees, XenForo has everything you need to get started.
phpBB
phpBB is a free flat-style bulletin board written in PHP. A few features of phpBB are user registration, private messages, search functions, topic icons, rank images, an extensive templating system, and support for language internationalization. Since its release in 2000, phpBB has become the most popular open-source forum solution on the web.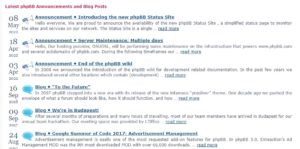 With an extensive database of user-created extensions and styles, you can customize your board to create a very unique forum in minutes. With its hundreds of style and image packages, you can make your board look however you want.
With robust messaging capabilities, built-in SEO tools, and an extensive management panel, phpBB gives you everything you need to create a thriving online community. Responsive design and cross-browser support ensure that your forum looks great and works flawlessly no matter what device or browser your users are using.
vBulletin
vBulletin is forum software that is used by millions of people all over the world. It is one of the most popular forum software options, and it offers a lot of great features. Some of the features that vBulletin offers include private messaging, user profiles, thread tracking, and more.
If you're looking for an online community platform that offers engaging social functionality and great SEO and security features, then vBulletin is a good forum solution. With the built-in chat app, vB Messenger, you can easily stay in touch with friends and users.
And with its AI-based user engagement system, you can be sure that your website will always be fresh and relevant. Plus, the responsive web design ensures that your site will look great on all devices, and our customized iOS and Android apps make it easy to stay connected on the go.
Drupal
Modules
The Forum module is a core Drupal module that lets you create threaded discussion boards, called forums, on your site. Forums are useful because they allow community members to discuss topics with one another, and the discussions are archived for future reference.
Posts in a forum are known as topics. Each topic is made up of an initial post, which is a Drupal node, and replies, which are Drupal comments. Forum subjects have unique URLs.
You can use the Forum module to create as many discussion boards as you like, and each board can have multiple topics. To get started, simply create a new forum and then add some topics. Once you've created a forum, you can invite people to join by sending them a link to the forum page. When people post messages in the forum, they'll be automatically notified of any replies.
You can also set up forums so that only certain people can post messages, or so that only certain people can see the messages. If you need to moderate the messages in a forum, you can do so by setting up rules for how messages are approved before they're posted.