A fashion website is a website that is dedicated to fashion. It can include news, editorials, photos, videos, and more about fashion. It can also include a forum where people can discuss fashion, as well as a shop where people can buy fashion products.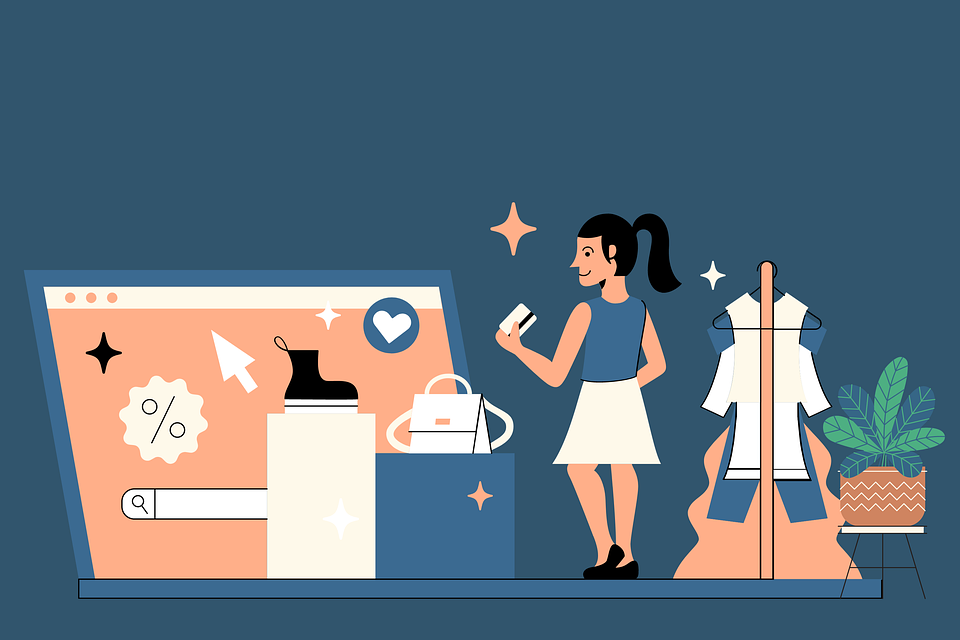 If you're looking to start your own fashion website, you're in luck! There are a number of great resources online that can help get you started. In this blog post, we'll share a curated list of our favorite resources for creating a fashion website.
Essential Elements of a Fashion Website
While every fashion website is different, there are a few essential elements that all successful fashion websites share.
Images and videos: A well-designed fashion website must incorporate both images and videos to be successful. People want to see the latest trends and how they can be incorporated into their own style. In order to provide this content, many fashion websites use a mix of professional photography and user-generated content. This mix gives visitors a comprehensive view of the latest trends and styles. It also allows them to see how regular people are wearing the latest fashions. This is essential for a fashion website because it helps to create a sense of community and belonging. By seeing how other people are wearing the latest styles, visitors are more likely to find something that they like and want to try for themselves. In addition, it helps to build trust between the website and its visitors. Trust is essential for any website, but it is especially important for a fashion website because people need to feel confident that they are getting accurate information about the latest trends.
News: A fashion website must have the latest news in order to keep visitors coming back. People want to see what is new and exciting in the world of fashion, and they want to be able to find it all in one place. By featuring the latest news on your site, you can ensure that your visitors will always have something new to read. In addition to featuring news stories, you should also provide links to fashion blogs and other websites that provide information about the latest trends. By doing so, you can provide your visitors with a complete picture of what is happening in the world of fashion.
Styling tips: A fashion website is not complete without styling tips. People come to fashion websites for inspiration on how to style their own clothing. Many fashion websites have a section dedicated to styling tips, with articles on how to wear specific items or put together a certain type of outfit. Styling tips are essential for a fashion website because they provide readers with the information they need to create their own stylish looks. Without styling tips, a fashion website would be much less useful and enjoyable for its visitors.
Stunning design: Aesthetics are important in the fashion industry, so your website should have a clean, stylish design. This will help you to stand out from the competition and give visitors a positive first impression. Your site should be easy to navigate and user-friendly. Potential customers should be able to find what they're looking for quickly and without any difficulty.
Quality content: A fashion website is only as good as its content. In order to attract and retain visitors, your website needs to offer quality content that is relevant to your audience. This can include news articles, opinion pieces, original photography, and more. Your content should be well-written and accurate, and it should be updated on a regular basis. By offering quality content, you will be able to build a loyal following of readers who are interested in what you have to say.
E-commerce capabilities: A fashion website is not complete without e-commerce capabilities. If you plan on selling products on your website, you'll need to make sure it has e-commerce functionality. This includes a shopping cart, payment gateway, and product catalog. A shopping cart allows customers to add items to their purchase, while a payment gateway processes payments. A product catalog showcases the products that are available for purchase.
WordPress
Themes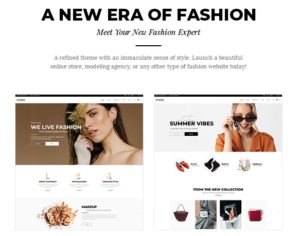 Eona is a WordPress theme perfect for fashion websites of all types. With stunning design features and full Elementor Page Builder compatibility, Eona is the ultimate solution for anyone in the fashion industry.
Eona comes with thirteen pre-built fashion homepages, each one perfectly suited for a different type of fashion website. From fashion shops to streetwear brands and model agencies, Eona has everything you need to get your website up and running in no time. And with WooCommerce support, you can even start selling your products online!
But that's not all – Eona also comes with a powerful admin interface that makes it easy to customize the theme to suit your unique style. With just a few clicks, you can change colors, fonts, and layouts with ease.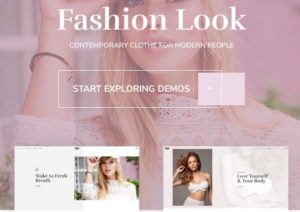 Are you looking for a modern, stylish and responsive WordPress theme for your fashion design business? You should try Oggi. This theme has been designed specifically for fashion designers and comes loaded with plenty of features to make your life easier. With WooCommerce integrations, you can easily set up an online store to sell your designs.
The responsive design ensures that your site looks great on all devices, from desktop computers to tablets and mobile phones. And retina graphics make sure that your site looks sharp and crisp on high-resolution displays. other features include unlimited color schemes, a wide range of page types, boxed and full-width layouts, FontAwesome icons, Google Fonts, and much more. Plus, the powerful Theme Options panel makes it easy to customize the theme to suit your needs.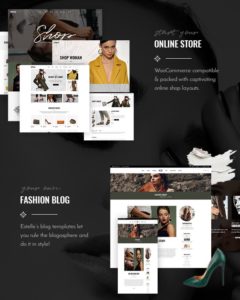 With tons of stunning shop layouts, inner page templates, blog lists, and single post layouts, you'll have everything you need to create a beautiful fashion or model agency website that will stay in style. Plus, with the WPBakery Page Builder for WordPress and Slider Revolution Responsive WordPress Plugin included, creating a beautiful website is easier than ever - no coding knowledge required!