How to Make an EHR System
An electronic health record (EHR) system is a digital system used to store patient health information. EHR systems allow healthcare providers to collect and track patient health information, including allergies, medications, and test results.
EHR systems also allow providers to share patient health information with other providers, such as pharmacists and specialists.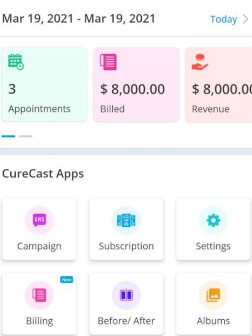 If you're looking to create an electronic health record (EHR) system, you'll need a variety of resources. Here is a curated list of some of the best resources to help get you started.
Advantages of EHR Systems
EHR systems offer a number of advantages over paper records.
EHR systems can help providers:
Access patient records from any location
Share patient records with other providers
Improve the quality of patient care
Decrease the risk of medical errors
Reduce healthcare costs
EHR systems also offer patients a number of advantages. Patients who use EHRs can:
Access their own health information
Share their health information with providers
Request prescription renewals and appointments online
Track their own health metrics, such as blood pressure and weight
Essential Elements of an EHR System
There are many different features that an EHR system can offer, but there are a few essential elements that all EHR systems must have in order to be effective. These essential elements include:
A patient portal: A patient portal is a secure online website that allows patients to access their health information, book appointments, and message their providers. By logging into their account, patients can view their name, age, lab tests, medical information, allergies, medication, and other information in their medical records. The patient portal is a convenient way for patients to stay connected with their healthcare providers and keep track of their health. Having a patient portal as part of an EHR system can help improve communication between patients and providers, and it can also help reduce paperwork and save time.
E-prescribing: This feature allows providers to electronically send prescriptions to pharmacies. This is a much more efficient process than traditional paper prescriptions, and it can help to reduce errors. E-prescribing is also beneficial for patients, as it can help to reduce wait times at the pharmacy and make it easier to fill prescriptions. Overall, e-prescribing is a crucial component of an EHR system, and it can provide many benefits for both providers and patients.
Appointment scheduling: This allows patients to book appointments online, which can save time and hassle for both the patient and the doctor. In addition, online appointment scheduling can help to reduce no-shows, as patients can be reminded of their appointments via email or text message. As a result, appointment scheduling can help to improve patient care and efficiency.
Lab integration: Laboratory test results are an essential part of the medical record, providing vital information about a patient's health. However, manually transcribing test results into the EHR system can be time-consuming and prone to error. Lab integration allows laboratory test results to be automatically imported into the EHR system, reducing transcription errors and saving time. This essential feature of an EHR system can help to improve patient care by providing accurate and up-to-date information.
Charting and documentation:  This feature allows providers to document patient encounters, create patient charts, and store important medical information. By using an EHR system, providers can streamline the charting and documentation process, saving time and improving efficiency. In addition, EHR systems can help to improve the quality of patient care by ensuring that accurate and up-to-date information is always available. As more and more providers adopt EHR systems, it is clear that charting and documentation features are essential for providing high-quality patient care.
Laravel
Scripts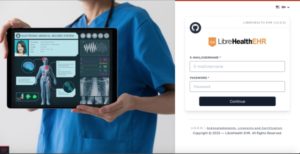 LibreHealth EHR is an open-source electronic health record and medical practice management application written in Laravel. The LibreHealth EHR is simple to use "out of the box" and adaptable to a range of healthcare settings.
LibreHealth EHR is built on the strength of the LibreHealth Toolkit, which is a collection of open-source health care software created by the OpenEMR team (the same people who brought you OpenEMR).
The LibreHealth EHR is designed to provide a modern, easy-to-use experience for health care professionals in their daily work. The system includes a variety of features that are designed to make it easy to document patient encounters, track clinician workflow, and manage clinical data.
In addition, the LibreHealth EHR is designed to be scalable and flexible, making it possible to tailor the system to meet the needs of any sized practice or health care organization.
WordPress
Plugins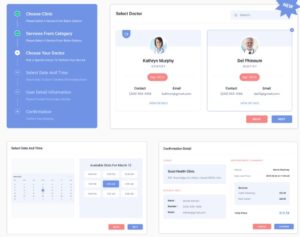 KiviCare is an impressive tool for managing patients and appointments. It allows you to make, track or book your doctor's visit in one place! You can also add holidays & receptions so there are no gaps between visits - all while keeping privacy in front of your mind at every step along the way.
KiviCare is a customizable plugin that may be used to control the professional practices of doctors with similar backgrounds. The plugin not only streamlines the booking process for patients but also helps maintain organization within a medical office by allowing different doctors to share information about their calendars and upcoming events. As a result, KiviCare provides a great service that cannot only improve the efficiency of medical offices but also help promote better patient care.
KiviCare is a versatile plugin that allows you to customize it to your specific needs. You can add different modules for doctors and patients, and each doctor will have their own dashboard. Super admin on KiviCare will be able to view the whole thing from above. This gives you a complete overview of your patients and bookings. KiviCare is equipped with all of the features you'll need to keep track of your patients and bookings. It's easy to use and comes with great support.