An agency website is a website that is used by an advertising or marketing agency to promote its services. Agency websites typically include a portfolio of the work that the agency has done, as well as information about the services that they offer. They may also include client testimonials and case studies. Agency websites are often designed to be visually appealing and to showcase the creative work of the agency.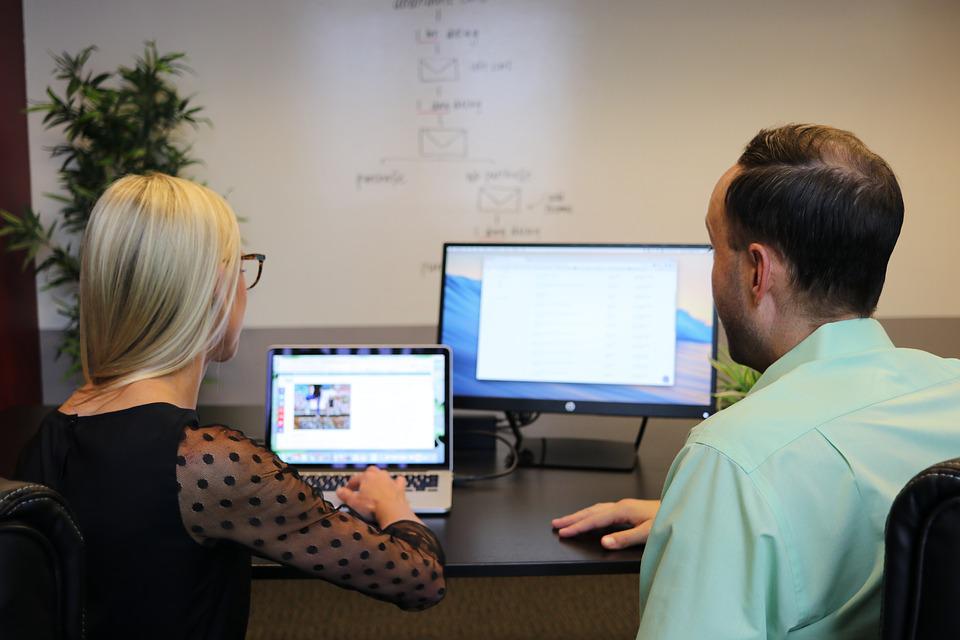 In this post, we will provide you with a curated list of resources that will help you create an agency website that looks great and showcases your work.
Essential Elements of an Agency Website
When creating an agency website, there are certain elements that you will want to make sure to include:
A portfolio of your work: A portfolio is one of the most essential elements of an agency website. It is a collection of your previous work that showcases your best skills and abilities. This helps potential clients get an idea of what you are capable of and if you would be a good fit for their project. A strong portfolio can make or break an agency website, so it is important to make sure yours is up to par. Include a variety of projects, highlight your strengths, and make it easy for visitors to navigate. With a great portfolio, you will be able to attract more clients and grow your business.
Information about your services: Be sure to include information about the services that you offer. This will help potential clients understand what you can do for them. Services pages should be clear and concise, and they should include a call to action that encourages visitors to contact you for more information. In addition, be sure to include plenty of relevant keywords on your services page, as this will help improve your website's search engine ranking and make it easier for potential clients to find you.
Client testimonials: Client testimonials are a great way to show potential clients that you are trustworthy and that you have happy clients. By including testimonials on your website, you can give visitors a glimpse into what it is like to work with your agency. Be sure to include testimonials from a variety of clients, as this will help to show that you are able to meet the needs of a diverse range of businesses. In addition, make sure to include contact information for each client so that website visitors can easily get in touch if they have any questions. By including client testimonials on your website, you can give potential clients the confidence they need to choose your agency.
Case studies: Case studies are an excellent way to show potential clients the results that you have been able to achieve for other clients. By sharing detailed information about the challenges that your clients faced and the strategies that you used to overcome them, you can give potential clients a better sense of what it would be like to work with your agency. In addition, case studies can help to build trust and credibility by showcasing your successes. When done right, case studies can be a powerful marketing tool for any agency website.
WordPress
Themes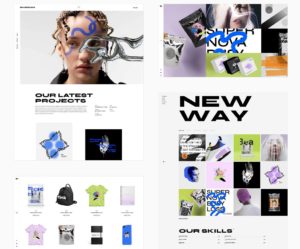 Shoshin is a WordPress theme for any creative individual or agency. With 12 modern and stylish homepage designs, Shoshin is perfect for anyone looking to showcase their work in a professional and engaging way. From portfolios to fullscreen showcases, Shoshin has everything you need to make an impact. And with bespoke animations and the hero intro effect, your work will really stand out from the crowd.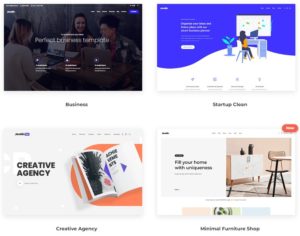 If you're in the market for a user-friendly WordPress theme that's perfect for digital marketing agencies and other creative websites, then Jevelin is definitely worth checking out. With a growing library of high-quality, professional designs, Jevelin can help you launch a wide range of websites quickly and easily.
Import the design you want with just a few clicks, then customize it to your heart's content with the powerful Jevelin options control panel and drag-and-drop page builder tool. With everything from corporate homepages to landing pages to startup landing pages, Jevelin has something for everyone.
Plugins
Do you want to showcase your work in a beautiful and professional way? WP Portfolio is a good solution for you! This WordPress plugin is the most advanced portfolio solution available, and it will help you create a stunning portfolio in minutes.
With WP Portfolio, you can showcase your websites, image galleries, and videos beautifully and professionally. With its advanced features, you can easily customize and display all your skills and work samples on your website in a stylish way. Whether it is images, videos, or websites, WP Portfolio makes it easy for you to showcase everything in one place.
It comes with simple shortcodes. You can easily edit and customize these shortcodes to suit your needs. You can use it as it is or customize it to match your unique style. With WP Portfolio, you'll have a beautiful portfolio that will impress your clients and help you get the recognition you deserve.
Team Pro is a reliable WordPress plugin available for creating and managing your Team page. With 8 unique presets, it provides a responsive and touch-enabled design that is both clean and stylish. The detailed documentation makes it easy to get started, and the included icon font ensures that your team page looks great on any device.