Magento is a popular open-source platform that allows you to create all sorts of eCommerce sites. It's highly customizable and just as flexible as you want it to be, making it the perfect choice for any enterprise. In this article, we'll be discussing boilerplates- templates that will come in handy when customizing your Magento site.
Magento Starter Kits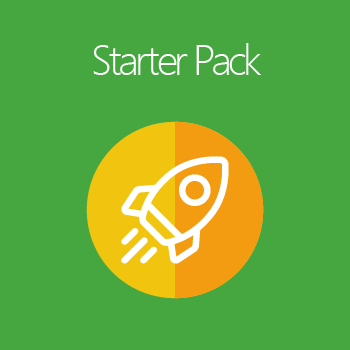 The Mageplaza starter pack is a pre-built package for every new Magento 2 online store, including the most essential fundamental features that you'll need to develop your company.
The checkout process is simplified with One Step Checkout, customers can find desired products quickly with Layered Navigation, and the Ajax cart allows for a seamless shopping experience.
Additionally, comprehensive SEO Improvements will help drive more traffic to your store, while high-converting Promotions can boost sales quickly. And last but not least, REST API and GraphQL are both ready for use.
If you're looking for a complete solution to help you get started with your Magento store, look no further than the Cloudways Magento Starter Pack. This bundle includes everything you need to get your business up and running, including a hosting plan, a theme, and some essential extensions. Plus, because it's all hosted on the Cloudways platform, you can be sure that your site will be lightning-fast and totally secure.
Magento Themes

You've just found the Cartown Premium Responsive Magento Theme. It is a top-of-the-line design and is equipped with all sorts of custom features that you won't find anywhere else. These include Ajax cart, ajax wishlist, ajax product comparison page, power banners, slider Revolution plugin & many others!
Specifically designed for quick loading on mobile devices- it will be great for selling anything online! With this theme, your visitors are sure to stay interested in what they are looking at because there are tons of other unique features to enjoy such as an elegant header slideshow. Along with Google fonts and payment icons – don't let this one get away from you!
The Magento 2 SASS boilerplate is a backend-focused theme with a focus on user-friendliness.
The boilerplate variables cover a wide range of materials, allowing for quick design implementation utilizing the correct classes.
Magento is an open-source, enterprise-class eCommerce platform with complete flexibility and endless possibilities to build any type of commerce site. Magento's power comes from the community.
This boilerplate includes HTML5 Twitter Bootstrap 3 + 1 Magento Boilerplate template with sleek designing features including six layouts styles, responsive media queries, powerful admin configuration settings built-in navigation menu, different style hover effects. Take your website design skills one step forward!