A great eCommerce platform for small businesses is one that provides a smooth, customer-friendly experience. In order to create a successful eCommerce website, certain elements should help guide you in the right direction. For example, does your site have fast load times? Is it secure? Does your site offer a stellar return policy? These are just a few of the things you need to consider before making any decisions about which platform is best suited for your needs.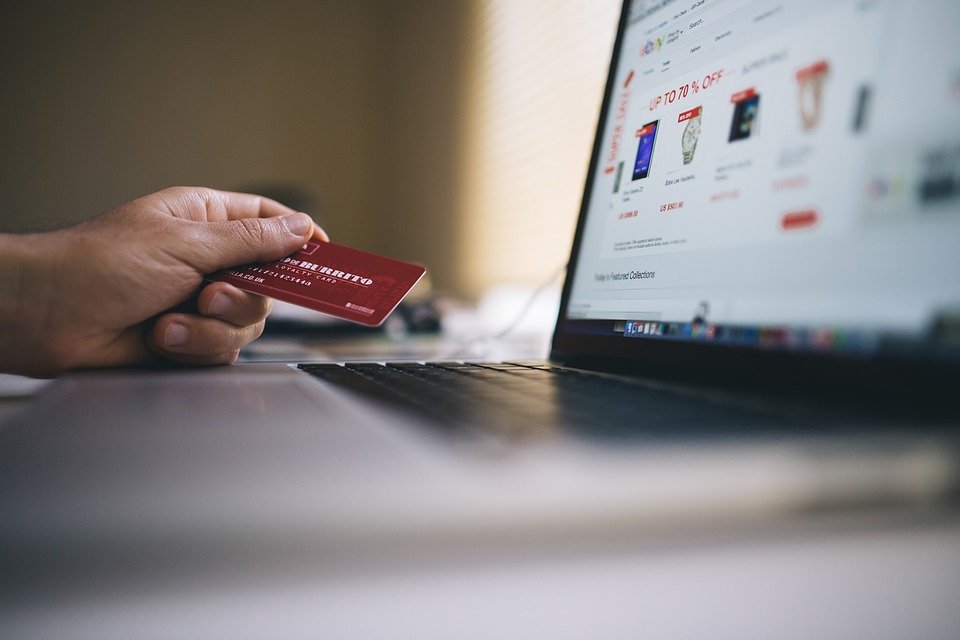 Features to Look For in an eCommerce Platform
Before reaching out for random online platforms to build your eCommerce site, you should stop and think about what makes a great platform. It's possible that you don't need all the features of the most expensive plans available on the market. But there are some specific things that make certain platform options better than others.
Security
To begin with, let's talk about security. Have you ever heard of the "typo-squatting" technique that hackers use to gain access to your site? Hackers will create a domain that is very similar to yours but misspells one or more words. For example, if your domain was mysuperstore.com, someone could buy mysuperstores.com instead.
If they can get traffic to their site by directing people to the typo of your domain, they can get access to all kinds of information on your server. This is definitely something you want to avoid!
Your eCommerce platform should have HTTPS security features in place so that no one can get onto your site without permission.
Scalability
If your business starts growing and you need more storage, faster servers and a larger email list, will the platform allow for this? Will it be easy to scale up or will you have to switch to another, more expensive option? It's important that the platform you choose is scalable so that your business can grow without a major headache.
Ease of integration
If you have a team that's experienced in building eCommerce websites, they might prefer to build your site from scratch. But what if your developers are busy? Or what if you don't have any web development experience at all? In this case, it may be helpful to choose a platform that has built-in integrations with other apps and services you're already using for your business.
Mobile-friendliness & SEO compatibility
More and more customers shop on their mobile devices these days, so it's important that the platform you choose is compatible with smartphones and tablets too! Another thing to consider is how friendly your website will be towards search engine optimization efforts. It doesn't make sense to build a brand new website if it won't be search-friendly.
When a potential customer searches for something, do the results come up quickly? Are relevant products displayed at the top or bottom of the page? What about product descriptions? Are they accurate and engaging, yet optimized for keywords used by customers? All these things need to be taken into account and tweaked until your site is performing well in search rankings.
Loading Time
When your customers are browsing your products, do they get frustrated when it takes too long for pages to load? A great way to speed up the process is by using a Content Delivery Network (CDN) – this basically just means that all of the files used on the site are stored on many servers around the world so that users can access them more quickly.
CDNs also help ensure that even if one server crashes, no one will notice and important information won't be lost.
Ability to personalize
Do you need to add your logo and other branding elements? Do you want to add more features than the platform offers by default, such as coupons and special promotions for your shoppers? If so, then look for a platform that allows for customization and personalization of the general layout and design of the site.
Ease of use & support
Will your web team be able to figure out how everything works without consulting with customer support people all the time? Is there someone available 24/7 in case something goes wrong? For most small businesses, ease of use is crucial since they don't have much time or resources at their disposal.
Pricing
Does the platform allow for a monthly subscription or do you have to sign a contract that charges you automatically each year? If your business is still in its infancy, then a monthly plan might be better since it will let you experiment with the platform and switch if need be. An upfront fee may not suit your startup budget at all.
Conclusion
There are many different elements that should be considered when choosing an eCommerce platform for your business. The key is finding one with the right combination of features that will improve the customer experience.