If you're looking for a slider plugin to add some pizzazz to your WordPress site, look no further! We've compiled a list of the 5 best slider plugins available. These plugins will let you create beautiful slideshows with just a few clicks, and they're all compatible with the latest version of WordPress. So what are you waiting for? Start browsing our list today!
A slider is a type of image slideshow that lets you showcase your images in a stylish and eye-catching way. With a slider plugin, you can create beautiful slideshows with just a few clicks, and you can customize them to match your site's design.
Benefits of Adding Sliders to Your WordPress Site
There are a number of benefits to adding sliders to your WordPress site. Sliders can help you:
Showcase your images in a stylish and eye-catching way
Attract attention to important content or calls to action
Create a more dynamic and engaging website experience for your visitors
Make it easy for visitors to browse through your content
Factors to Consider When Choosing Slider Plugins for a WordPress Site
When choosing slider plugins for your WordPress site, there are a few factors to consider:
The number of slideshows you want to create
The type of slideshows you want to create (static or dynamic)
The design and layout of your website
How much control do you want over the look and feel of your slideshows
The level of compatibility the plugin has with WordPress
5 Best Slider Plugins for a WordPress Site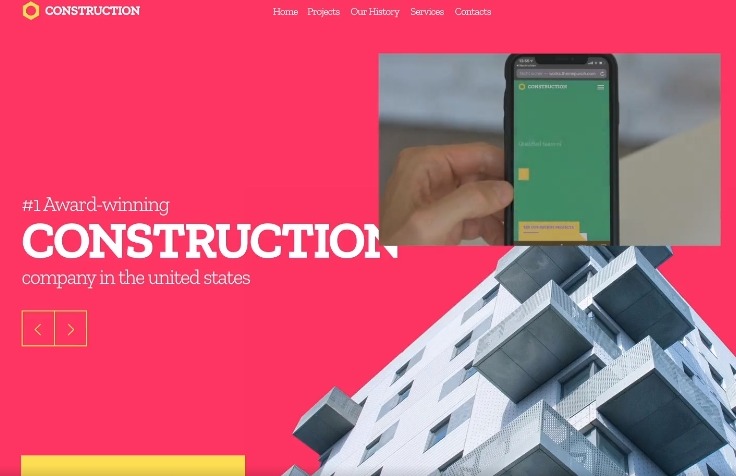 Slider Revolution is one of the most popular and widely used slider plugins for WordPress. It offers a wide selection of high-quality features, making it perfect for creating stunning responsive designs that look amazing on any device.
With no coding required, you can now dazzle your clients with jaw-dropping designs in minutes. The plugin also comes with over 200 templates to help you get started on your responsive content.
The plugin features a library of over 2000+ elements that you can use to turn your raw ideas into stunning visuals. You also get access to a library of 25+ add-ons that give you even more control over how your slides look and function.
Plus, with express 1-click updates, you'll always have the latest features and functionality at your fingertips.
However, its rich versatility and power come at a price – its poor loading speed.
LayerSlider is the perfect slider plugin for WordPress sites. You can use it to create beautiful sliders, build popups, landing pages, or any kind of embeddable animated web content.
With over 210+ preset 2D and 3D slide transitions, an easy-to-use drag-and-drop slider builder, real-time previews, and a timeline view, you'll be able to create amazing sliders in no time!
You can use 13 pre-installed skins for your sliders, as well as three styles of navigation and several slider designs to pick from.
Plus, with LayerSlider's easy-to-use interface, you don't need any coding experience to get started. Just drag and drop to move or resize elements, or drop images from your desktop into the editor to instantly upload them.
MetaSlider is a beautifully designed WordPress product that allows you to create and engage with your designs anywhere. The plugin works seamlessly with the Gutenberg block editor and adapts to screen size for mobile users, desktop screens, or tablets.
You can add images, videos, layers, products posts feeds, and HTML all on one page. There are options of slider styles as well like video slideshows layer slides carousel slides etc.
This slider supports Gutenberg which is a great plus.
Smart Slider is the perfect WordPress slider plugin for creating unique and engaging sliders. With its powerful and easy-to-use interface, you can quickly create responsive sliders with videos from YouTube and Vimeo, custom fonts and styles, and navigation.
You can also configure the details to change with each slide and layer. This makes it easy to create slideshows that are both unique and informative. Smart Slider also optimizes your slides for faster loading times and better search engine rankings.
So if you're looking for a slider plugin that gives you total creative freedom, Smart Slider is a good choice.
Creating a slider for your WordPress site used to be a hassle. But with RoyalSlider, it's easy and fun. This high-performing plugin was coded to be SEO-friendly, so you can rest assured that your website will rank high on search engines.
RoyalSlider is focused on accessibility and stability, so you can be sure that your slider will look great and function flawlessly on any device. Plus, it supports videos from YouTube or Vimeo, so you can create video galleries of all your favorite clips.
And with touch swipe navigation support for iOS, Android, and other devices, navigating through your slides has never been easier.