5 Best Forum WordPress Plugins in 2023
WordPress is one of the most popular content management systems in use today. It's versatile, user-friendly, and relatively easy to learn. And it can be used for everything from a simple website to a full-blown online store.
One of the things that makes WordPress so powerful is the vast array of plugins available for download. These plugins can add all sorts of features and functionality to your website, from contact forms to social media integration to eCommerce.
In this article, we're going to take a look at five of the best forum WordPress plugins. These plugins will help you add a forum to your website, or convert an existing blog into a forum.
Factors to Consider When Choosing Forum Plugins for WordPress
When choosing a forum plugin for WordPress, there are a few factors you need to consider:
1. The features the plugin offers. Make sure the plugin has the features you need, such as threaded discussions, user profiles, and private messaging.
2. Ease of use. The plugin should be easy to install and configure.
3. Compatibility. The plugin should be compatible with the latest version of WordPress and your theme.
4. Support. Make sure the plugin is actively supported by the developer. This way, if you run into any issues, you can get help from someone who knows the plugin well.
5. Pricing. Some plugins are available for free, while others have a subscription fee. Choose the plugin that fits your budget.
5 Best Forum WordPress Plugins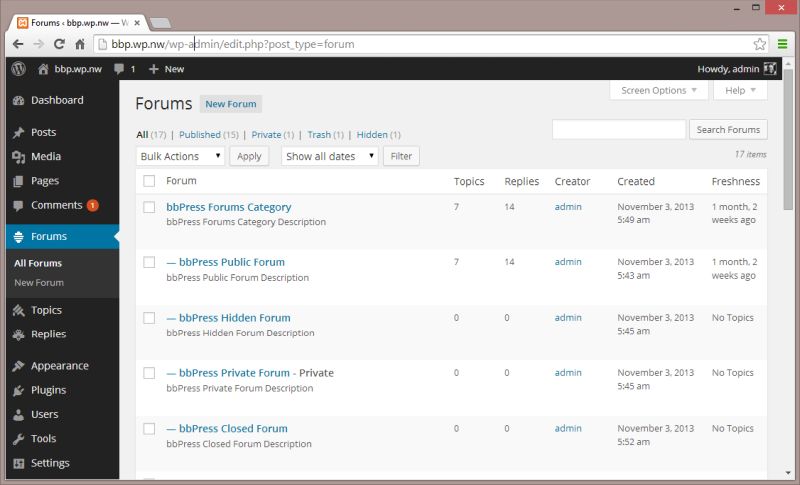 bbPress is a powerful forum plugin for WordPress. It's easy to use and has a ton of features, making it a great choice for any website that wants to add a forum.
Whether you're a WordPress beginner or expert, bbPress makes setting up and managing a forum easy. This free plugin is maintained by the same developers who work on WordPress core, so it integrates well with your site and other plugins.
It includes all the features you need to create an active community of users, including the ability to make user accounts, moderate content, and start multiple discussion threads.
BuddyPress is social network software that was designed with the intention of being both user-friendly and customizable. As a platform, BuddyPress helps add community features to websites that site builders and developers may not want to create from scratch themselves.
With an emphasis on ease of use, it is relatively simple for beginners to start using BuddyPress as if they have been using it for years. Additionally, for those who are looking for more control over their website, BuddyPress is highly customizable and can be easily integrated into preexisting WordPress themes.
Asgaros Forum is a good forum WordPress plugin if you want to extend your website with a lightweight and feature-rich discussion board. It is easy to set up, super-fast, and perfectly integrated into WordPress.
This plugin allows you to manage all of your content easily, as well as create profiles and members lists, notifications and feeds, and powerful editors. Additionally, it is SEO-friendly, has reactions, uploads, and a search function. You can also run polls and add widgets to your website.
Finally, Asgaros Forum is multilingual and compatible with multiple WordPress sites.
The Discussion Board plugin is easy to install and use. It has a front-end registration as well as an intuitive user interface for interacting with the forum topics. The best feature of this plugin is that it allows you to create discussion boards on any WordPress site.
In addition, users can post new topic threads from inside their WordPress dashboard without ever having to leave the site. This plugin is perfect for creating online communities, customer support forums, and more.
wpForo is the best WordPress forum plugin because it is designed for small and extremely large forums/communities. It also has a migration tool to help you move from other forums.
There are four different forum layouts and six sets of forum color styles to choose from, including a dark style. The forum is super responsive on all kinds of devices. It also has a live user notification system that notifies users when someone replied to their post or when they are mentioned in a post.
Forum SEO functions and the built-in forum Sitemap and Search Engine ping help your forum rank higher in search engines. The forum Cache System keeps your forum fast and responsive. The Antispam and Akismet integration helps keep your forum clean and free of spam.
The advanced forum user profile system lets users add an avatar, cover photo, and signature. Forum Member Rating and Badges give users an incentive to be active on the forum. The built-in forum/topic subscription allows users to subscribe to topics and get email notifications when someone replies.
Topic Tags and the Tags Widget help keep your forum organized. The BuddyPress integration lets you connect your WordPress site with a BuddyPress site. The Ultimate Member integration allows you to use the Ultimate Member plugin to manage your users.
These are just some of the features that make wpForo the best WordPress forum plugin.