7 Best eCommerce Frameworks in 2023
E-commerce websites are one of the largest industries in the world. The ability to create a website for your company is easy with free eCommerce templates. These can be used by companies of all sizes and budgets, which makes it a great option for startups and entrepreneurs looking to get their business off the ground quickly. In this blog post, we'll take a look at some of the best eCommerce frameworks that you can use to create your own site.
We also introduce the best free template for each ecommerce framework.
WooCommerce
WooCommerce is easy to use, versatile, compatible across all devices/browsers and offers an affordable rate when compared to other ecommerce platforms out there. WooCommerce can be customized through paid plugins offering extended features you might need on your site. Some say it's even easier to set up than Shopify when it comes to creating an online store. However there are limitations regarding payment processing when using the free version of the software.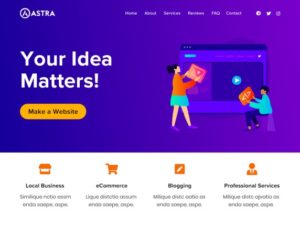 Astra

Wp Astra is a clean and modern responsive and retina-ready WordPress theme designed for a WordPress blog or online store.
Shopify
Shopify is praised for its ease of use, is compatible with most browsers and mobile devices, offers over 80 integrations with 3rd party apps, has a low cost-per-transaction fee structure, is fully customizable if the free features don't cover what you need.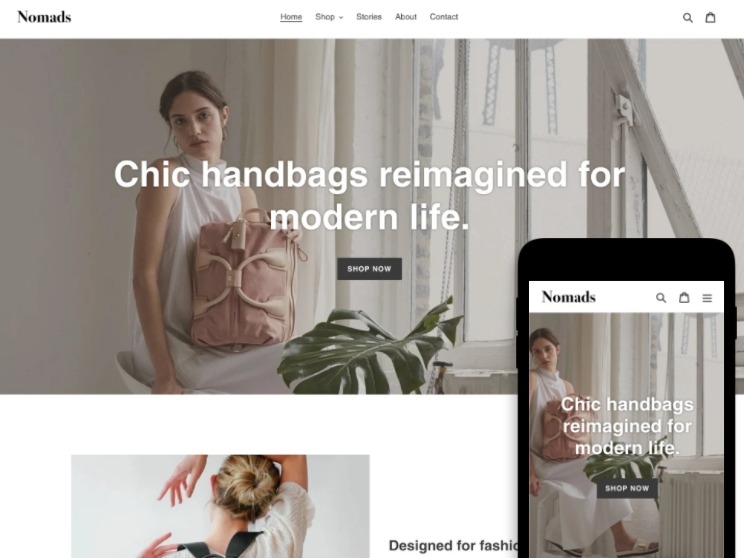 Debut

The Debut Shopify theme is easy to dress up or down and is ready to show off your best assets in any situation.
Squarespace
Squarespace is good for merchants who are looking to run their business on a mobile device or tablet rather than desktop computers. It is also used by people who want to accept credit card payments without signing up for an expensive merchant account.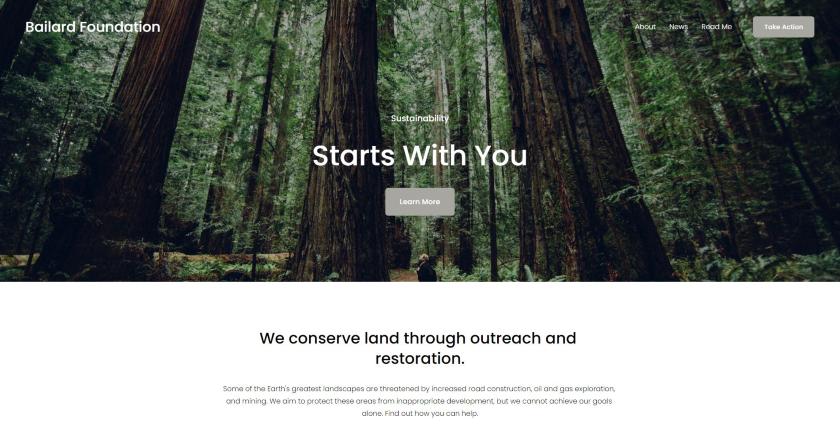 Bailard

Bailard is one of Squarespace's best templates. This theme has two CTA buttons on the home page, which are centered on a hero image, and also in the upper right corner in the menu. It includes lazy loading feature that loads photos below-the-fold when scrolling down. There's strong minimalism that appropriately showcases your message to your visitors with its bold design. Excellent choice for blogs, nonprofits, and online services for creating an ecommerce store as well!
BigCommerce
BigCommerce is compatible with various browsers, mobile devices, tablets and smart phones. It has a free forever plan option for anyone who just wants to use the platform in its most basic form.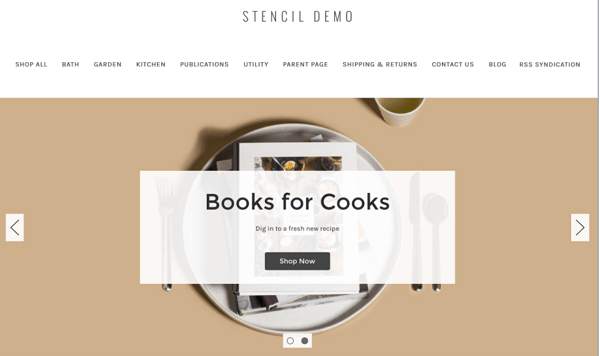 Cornerstone Light

The default Bigcommerce theme, according to their website, is Cornerstone Light. It's a free Bigcommerce theme that's also used as the foundation for all new Bigcommerce firms.
Magento
Magento can be used in multiple languages, has a low cost-per-transaction fee structure that's based on the number of sales you make per month/year, and is highly sought after for its well-developed security features.Magento is also highly customizable in terms of what modules are used during checkout process in addition to offering various features for SEO optimization.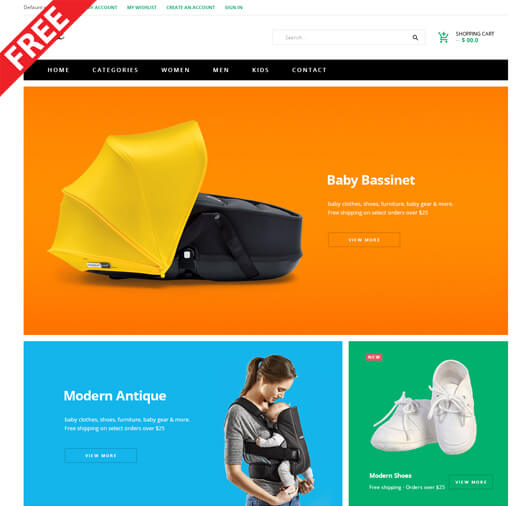 Ves Yume

Ves Yume is one of the first Magento 2 themes released by Venus Themes, and it remains as one of their favorites. It's fully responsive with a big bold and beautiful style that ensures your website will catch customer attention from the very first glance. Ves Yume has plenty of advanced features for a smooth shopping experience; we've included checkout improvements and an AJAX cart for creative browsing to help customers find what they're looking for quickly and easily.
OpenCart
OpenCart is fast, easy to use and compatible with all devices/browsers. It also offers PayPal integration with one-click buy buttons. Those with hosting space (and SSL certificate) will be able to create their own online store without needing to pay any monthly fees or setup costs.The platforms mentioned above are some of the best in the business when it comes to creating a successful eCommerce website that generates revenue while being easy enough to manage on a day-to-day basis.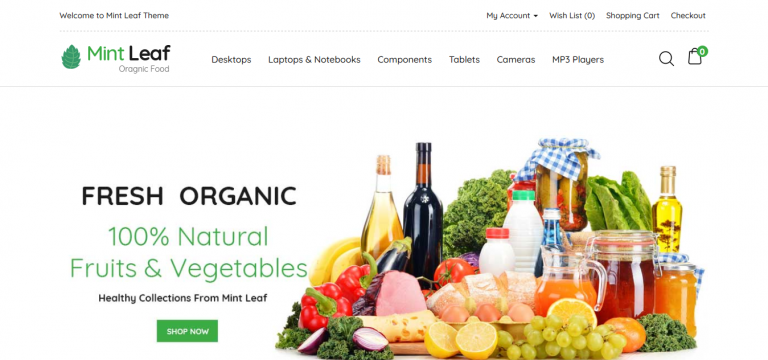 Mintleaf

This theme is built on OpenCart, which makes it easy for you to get stuck into setting up your store. If you're looking for a refreshing design that will leave your visitors feeling relaxed and happy, this is the theme for you.
Ecwid
Ecwid works across all browsers and can be customized through skins and plugins. It also ensures that your web storefront automatically adapts to every device it's displayed on – thus making it accessible on multiple browsers as well as smartphones and tablets.