A tag in WordPress is a way to group related posts together. By tagging posts with relevant keywords, you can help your readers find the content they're looking for more easily. You can also use tags to create "tag clouds" on your website, which are popular design elements that can make your site more visually appealing.
If you're looking for an easy way to add tags to your WordPress blog posts, then you need a tagging plugin. Tagging plugins make it easy to add, manage, and even search for tags on your blog.
There are a lot of different tagging plugins out there, but not all of them are created equal. So which one should you use?
5 Best WordPress Tagging Plugins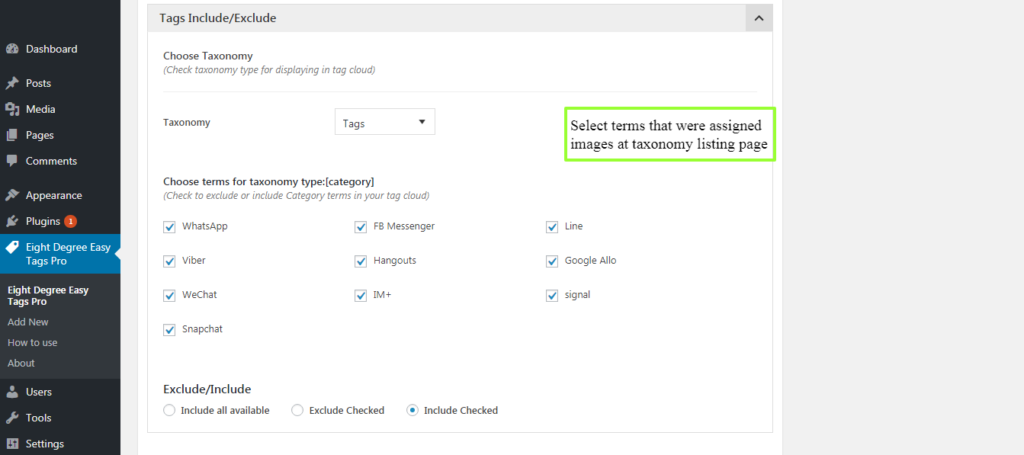 The 8 Degree Easy Tags Pro is a premium WordPress plugin that lets you generate and manage tag clouds in the most attractive way. With it, you get full control over the text size, layout, language and much more. You can also generate tag clouds with shortcodes so there's no coding required!
It is a fully responsive and user-friendly plugin that enables you to showcase your tag clouds in the most attractive way. 8 Degree Easy Tags Pro is available for purchase from CodeCanyon.
If you're looking for an easy way to manage your WordPress taxonomies, TaxoPress is the plugin for you. It makes it simple to add and edit Tags, Categories, and other taxonomy terms. And it can help with all your WordPress content, from adding Tags and Categories to Pages, to managing WooCommerce Product Categories and bbPress Topic Tags.
Plus, TaxoPress can improve your SEO with automatic term management. It can automatically suggest relevant terms for your content and link those terms to the correct archive pages. And it provides tools for you to showcase your terms, such as Tag Clouds and Related Posts.
Whether you're looking to jazz up your blog's sidebar or want a more sophisticated way of displaying your tags, Cool Tag Cloud is the plugin for you. The tag clouds look great and are completely responsive – meaning they'll look great no matter what device you're using.
Plus, with shortcode support, it's easy to add Cool Tag Cloud to any page or post on your WordPress site. If you're looking for a plugin that will add some visual interest to your blog's tags, Cool Tag Cloud is a nice solution.
All WordPress users know that Page content type doesn't have tags and categories. This plugin adds those fields to the Page editor and allows you to add any number of tags and categories.
The plugin also includes bulk editing tools so you can quickly add, remove or change tags and categories for multiple pages at once.
If you're looking to clean up your blog and start fresh, the Mass Delete Unused Tags plugin is perfect for you. This handy tool allows you to delete all of your unused tags in one fell swoop, so you can start over with a clean slate. Keep your blog organized and running smoothly with this easy-to-use plugin.