5 Best WordPress Accordion Plugins in 2023
You may not even know what an accordion is, but you've probably seen it before. It's a type of widget or plugin that creates a scrolling list on the side of your website and usually functions as an informational sidebar. This could be used to provide readers with further reading options or links to other content pages while they are browsing through your website. Accordions can also be used as an easy way to add extra content to your pages without taking up too much space or overwhelming the reader with too much information at once.
If you're looking for a WordPress plugin that will let you add an accordion to your website, check out these five options introduced in this post.
5 Best WordPress Accordion Plugins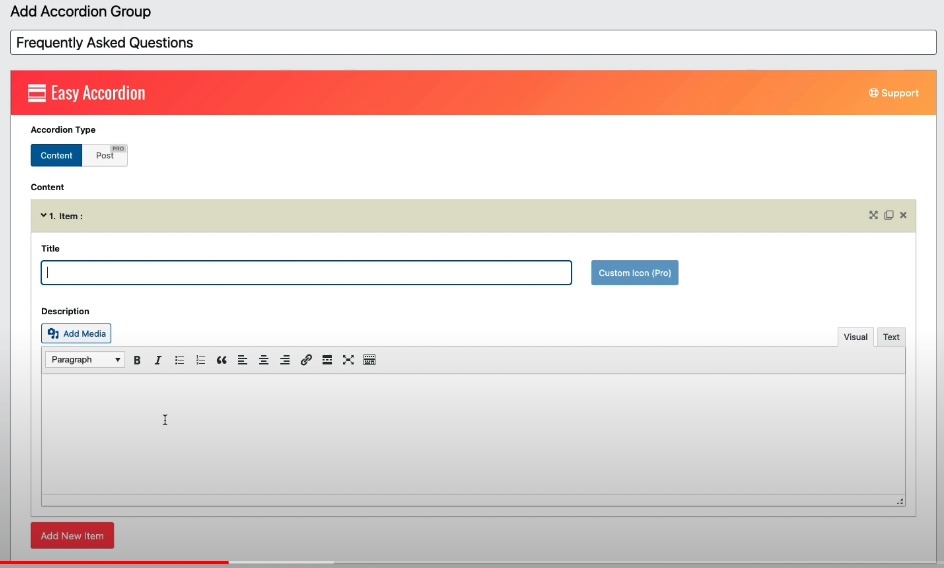 Easy Accordion is the best responsive plugin for WordPress. The accordions are so easy to create and the drag n drop interface makes a perfect way for creating them with zero code skills. Its powerful customization options allow you to change backgrounds, fonts, spacing, and much else!
It has a clean and intuitive admin panel with multiple accordions. You can create unlimited accordions on the same page with WP Classic Editor(WYSIWYG). Drag & drop Accordion sorting is also possible. You can add & remove accordion items from the back-end itself.
The activator event can be either on click or mouseover. Accordion mode on page load can be first open, all open, or all folded. Expand & collapse icons can be turned on/off and also their color, size, and position can be customized.
Accordion border options are also available. The title background color and description text and background color can be set.
Unlimited color and styling options are possible. Custom CSS field is available to override the styles. Developer-friendly & easy to customize is the main advantage of this plugin. It is SEO friendly & optimized for speed.
This plugin lets you add unlimited accordions and collapses, with an easy-to-use drag-and-drop builder. You can also sort your accordions by dragging and dropping them into the desired order.
Plus, with an integrated bootstrap framework, you can easily customize the look and feel of your accordions. And if that's not enough, this plugin also comes with Font Awesome support and multiple advanced custom fields.
It works with any browser and is compatible with all WordPress themes. So if you're looking for an awesome accordion plugin, then Responsive Accordion is definitely the plugin for you.
WordPress Accordion plugin is one of the best and most user-friendly plugin for accordions on the market. It is easy to use and gives you unlimited options for creating accordions and tabs.
You can display them anywhere on your site via shortcode, and they are fully responsive on any device. The lazy load feature ensures that your content loads quickly and smoothly, and you can set your own icons for the accordion headers.
Accordion Blocks is a great way to add accordion drop-downs to your WordPress site. This plugin provides a Gutenberg block for adding accordions, making it easy to create content that looks beautiful and blends seamlessly with your theme. Accordion Blocks supports multiple accordions with individual settings for each accordion item, so you can create complex content structures.
The accordions are fully responsive, and you can even use IDs and direct links to individual accordion items. Accordion Blocks also supports nesting accordions, making them a great choice for creating complex content structures. This plugin is accessible for users requiring tabbed keyboard navigation control.
Lightweight Accordion is a plugin for WordPress that allows you to add collapse elements to posts using a Gutenberg block or a shortcode (via classic editor). By using the native HTML tag and a few lines of CSS, this plugin provides an easy-to-use accordion without any javascript.
This makes it extremely lightweight (<1kb) with almost no impact on front-end load time. The plugin is also highly customizable with options to change the HTML tag used for the accordion title, open by default, order, and colors.