If you're running a website, then you know the importance of having a sitemap. A sitemap is a map of your website that shows the structure and hierarchy of your pages, and it's an essential tool for both webmasters and users.
There are a lot of different ways to create a sitemap, but the best way is to use a sitemap generator. A sitemap generator is a piece of software that automatically creates a sitemap for you, and it's the quickest and easiest way to create a sitemap.
There are a lot of different sitemap generators available, but not all of them are created equal. Some sitemap generators are better than others, and some are more expensive than others. In this article, we'll take a look at five of the best sitemap generators available.
Why Does Your Website Need A Sitemap?
SEO support
Your website is live and now it's time to turn your attention to SEO. One way to help search engines index your site and find the latest changes is by creating and submitting a sitemap.
A sitemap is a file where you provide information about the pages, videos, and other files on your site, and the relationships between them. Search engines like Google read this file to more intelligently crawl your site. A sitemap tells Google which pages and files you think are most important on your site and also provides valuable information about these resources, such as when they were last updated, how often you change them, and their relative importance within your site. This allows Google to crawl your site more intelligently.
In addition, a sitemap can also include additional information such as video transcripts, multilingual versions of pages, and metadata. For instance, if you have a page in multiple languages, you can use a sitemap to indicate alternate language versions of that page. When used in combination with other factors—such as on-page content, user engagement signals, and overall website structure—a well-constructed sitemap can help Google (and other search engines) find, index, and rank your pages.
Website structure
A sitemap provides a clear, bird's eye view of your site's structure, making it easy to see where new pages could be added or existing ones tweaked. This can be especially helpful when redesigning your site, as you can quickly and easily see which areas need more attention.
A sitemap can also help you to spot potential navigation problems, such as too many clicks to reach a specific page. By taking the time to create and maintain a sitemap, you can make sure that your website is always easy to use and navigate.
Improved Rankings for Images and Videos
If you have images or videos on your website, then you might want to consider creating a sitemap. This is because a sitemap can provide Google with additional information about your media files, such as the title, description, and thumbnail URL.
A video sitemap is a specific type of sitemap that provides information about the videos on a website. In addition to including all the same information as a regular sitemap, a video sitemap also includes metadata about each video, such as its title, description, duration, location, view count, category, and rating.
This makes it easier for both visitors and search engines to find and use the videos on a website. As a result, creating a separate video sitemap is an effective way to improve the visibility and usability of the videos on your website.
Factors to Consider When Choosing
There are a few things you should look for when choosing a sitemap generator:
Visual builder: A visual builder is a feature that allows you to see what your sitemap will look like as you're building it. This is a valuable feature because it allows you to make sure that your sitemap is accurate and complete before you publish it.
Ease of use: Another factor to consider when choosing a sitemap generator is the ease of use. Some sitemap generators are more user-friendly than others, and some are more intuitive than others. If you're not familiar with sitemaps, then you'll want to choose a sitemap generator that's easy to use.
Features: Another factor to consider when choosing a sitemap generator is features. Some sitemap generators have more features than others, and some have features that you may not even need. If you're not sure what features you need, then you'll want to choose a sitemap generator that has a variety of features. Some allow images and videos in the sitemap while some include Google Analytics tracking.
Pricing: Pricing is another factor to consider when choosing a sitemap generator. Some sitemap generators are free, while others have monthly or yearly subscription fees. If you're on a budget, then you'll want to choose a sitemap generator that's either free or has a low monthly or yearly fee.
Now that we've considered some of the factors to consider when choosing a sitemap generator, let's take a look at five of the best sitemap generators available.
5 Best Website Sitemap Generators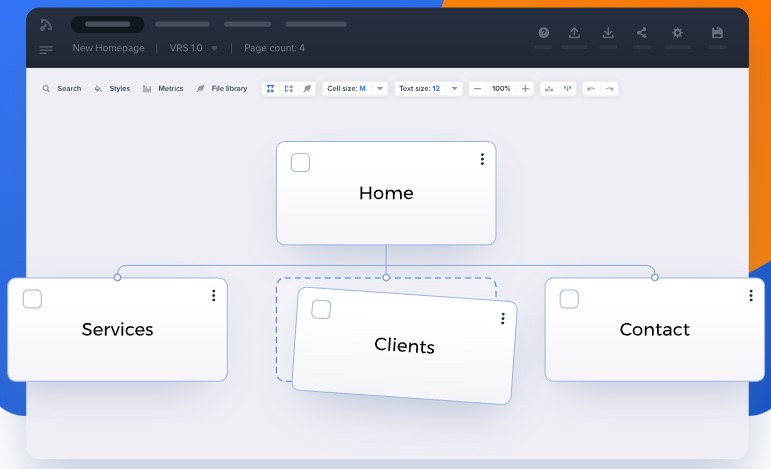 Looking to simplify the website planning process and improve user experience? Slickplan has you covered, with intuitive website design planner tools that make it easy to get the job done right. The tool's powerful sitemap builder ensures that your site's navigation is smooth and streamlined, while our refined sitemap structures and flowcharts make it easy to visualize your website's design.
Its drag and drop interface makes it simple to craft a custom sitemap in minutes, without having to start from scratch. Plus, the website crawler makes it easy to import an existing website structure from a URL or file, so you can avoid spending hours recreating something that already exists. And because the developers know that every website is unique, they offer a range of customization options to make sure your sitemap looks and functions exactly the way you want it to.
With this suite of state-of-the-art website planning tools, you can easily gather content from team members, build diagrams like user journey paths, and showcase design mockups – all without breaking a sweat.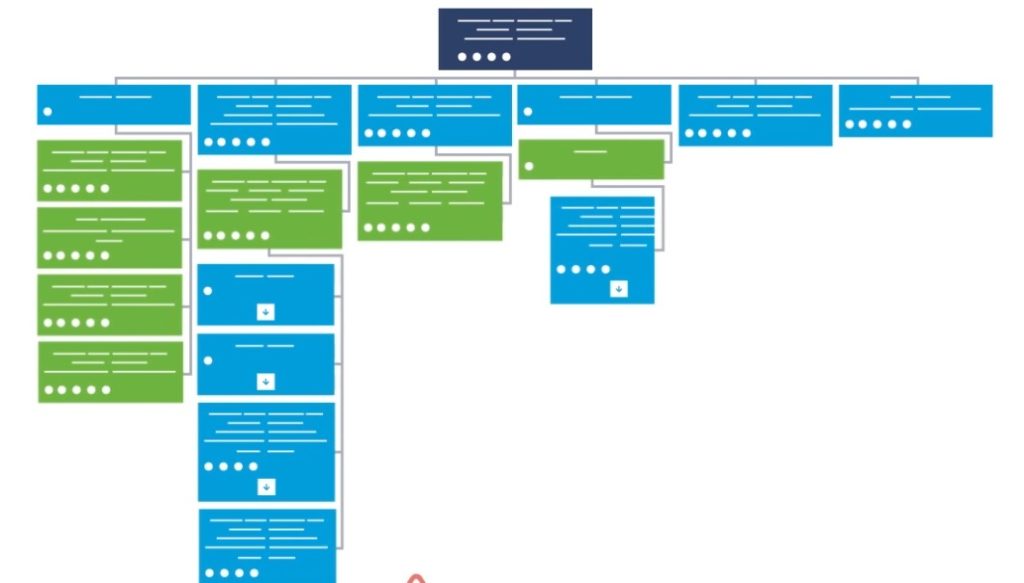 Dynomapper is the premium visual sitemap generator that makes sitemap generation quick and easy for any user. With its interactive visual sitemaps that display content, inventory information, analytics data, and comment capability for efficient collaboration, Dynomapper is the perfect tool for anyone looking to better organize and manage their website.
The sitemap editor enables users to rework the hierarchy, categorize pages, and assigned a workflow status to each page to ensure nothing gets missed. Choose from 5 sitemap styles with the ability to customize the logo and color schemes displayed in each sitemap.
Dynomapper's workflow management and URL tagging features allow you to easily keep track of your sitemap and pages, while its sitemap filtering and custom page type inclusion let you tailor the map to your needs. You can even brand the sitemap with your own logo and colors. And with user permissions, you can control who has access to the map.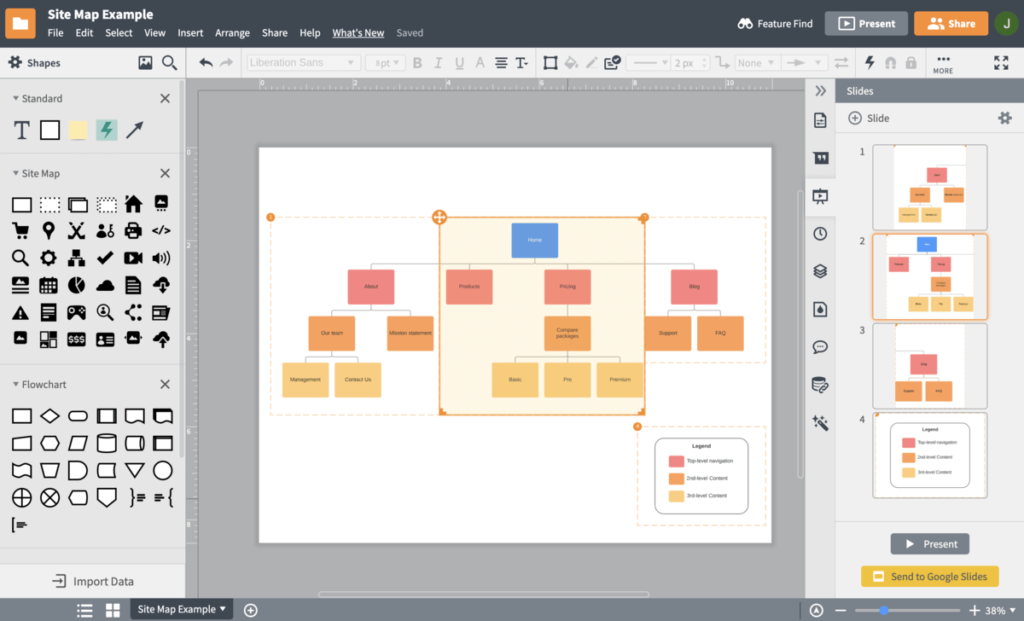 A website sitemap is a great way to represent the structure of your website. LucidChart makes it easy to create visual sitemaps with advanced tools that streamline the process.
Lucidchart is a visual workspace that helps you to diagram, visualize data, and collaborate with others. With Lucidchart, you can create sitemaps that represent the structure of your website.
You can also streamline sitemap creation with advanced tools. Plus, you can present and share your sitemaps with stakeholders and clients. Plus, your work is always safe in the cloud.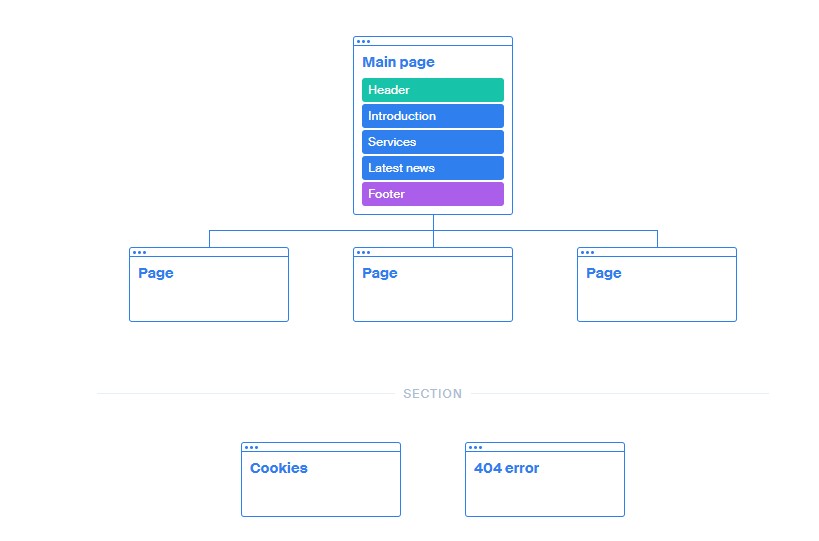 Octopus.do is a visual sitemap builder and website planner that enables you to create content in real-time. With Octopus.do, you can improve your site architecture, UX design, and SEO. Octopus.do offers a wide range of features that make website planning easy, such as the ability to create wireframes, site maps, and content calendars.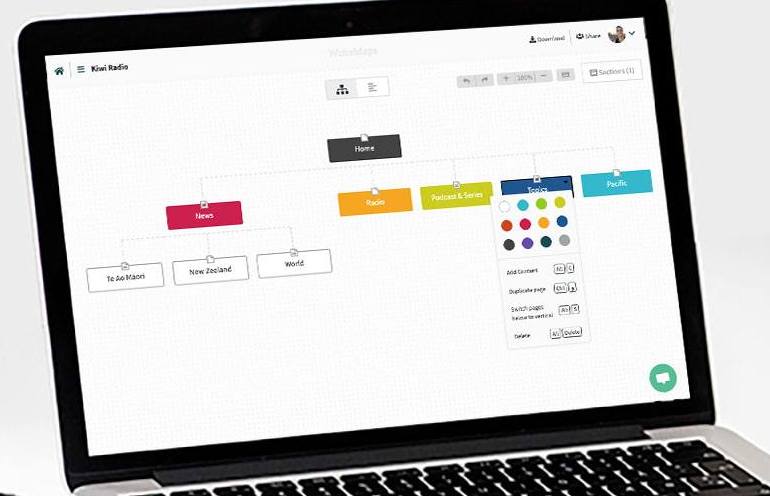 If you're a web professional, then you know how important it is to have a clear and well-organized sitemap. That's where Writemaps comes in – it's another good tool for building visual sitemaps. With Writemaps, you can easily add pages and content, customize colors, and create a beautiful and user-friendly sitemap for your website. Plus, it's easy to use and ideal for collaborating with team members.